DeMarcus Cousins shows off his new Team USA jersey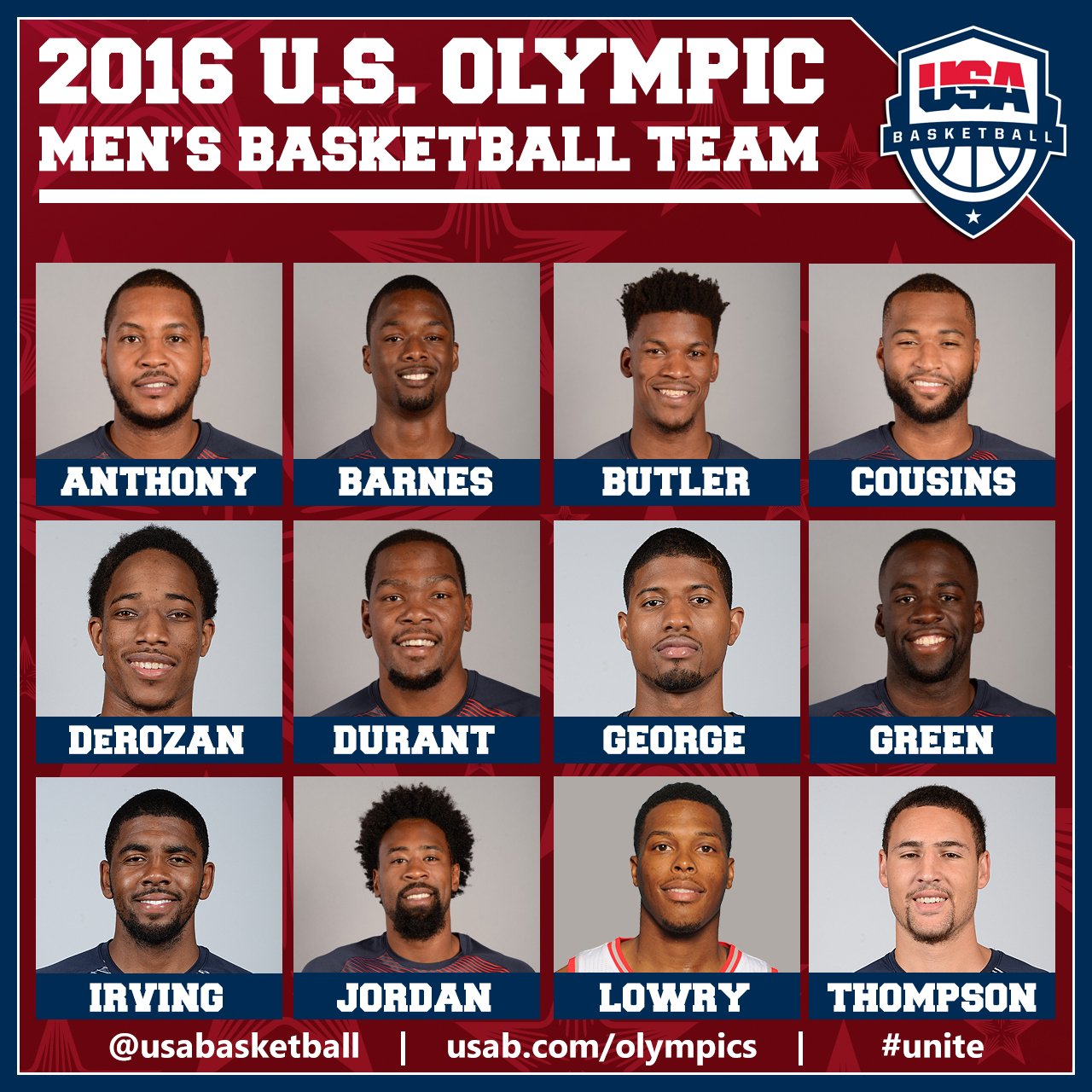 Word leaked out that DeMarcus Cousins was part of the final Team USA roster for the 2016 Summer Olympics in Rio a few weeks back, but this morning, USA Basketball made it officially official. Here's the final 12-man roster, which will represent the United States in Rio:
Cousins showed off his new Team USA jersey via Twitter a few minutes ago:
Honored to represent my country in Rio! 🇺🇸 #UNITE #USABMNT pic.twitter.com/UYvn4aCokF

— DeMarcus Cousins (@boogiecousins) June 27, 2016
Team USA will begin training camp in Las Vegas from July 18-22 with the help of the USA Select Team, which includes Willie Cauley-Stein, Devin Booker, and Julius Randle. From there, they'll train in Los Angeles July 23-25; Oakland July 26; Chicago July 27-29; and Houston July 30-August 1.
Here's a schedule of their exhibition games:
July 22 / 6 p.m. PDT: USA vs. Argentina, T-Mobile Arena, Las Vegas, Nevada
July 24 / 5 p.m. PDT: USA vs. China, Staples Center, Los Angeles, California
July 26 / 7 p.m. PDT: USA vs. China, Oracle Arena, Oakland, California
July 29 / 8 p.m. CDT: USA vs. Venezuela, United Center, Chicago, Illinois
August 1 / 7 p.m. CDT: USA vs. Nigeria, Toyota Center, Houston, Texas
From there, they'll head to Rio de Janeiro for the Olympics, which run from August 6-21.