Coach K came on Calipari's podcast and defended DeMarcus Cousins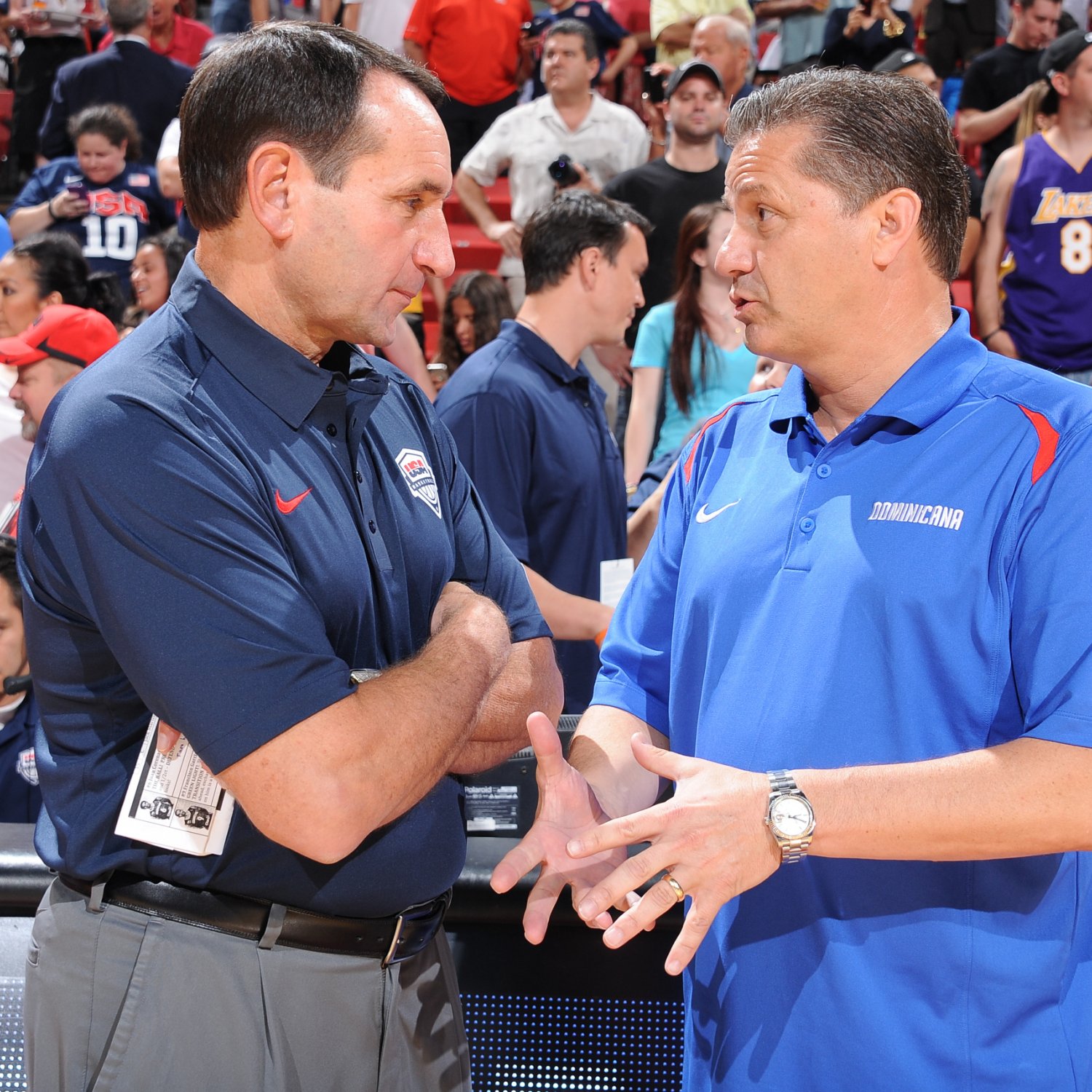 Over the past few years, a behind-the-scenes rivalry has budded between John Calipari and Mike Krzyzewski, but Calipari being Calipari, he took the opportunity to embrace his foe by inviting him on the latest episode of his podcast. That's right, for the second episode of "Cal Cast," Calipari invited Coach K on to discuss all sorts of stuff, including DeMarcus Cousins, who played on Team USA this past summer. The podcast won't drop until tomorrow, but ESPN has a sneak peak, including Coach K praising Cousins, who continued to fight to make Team USA despite those who said he wasn't worthy.
"For him to come back and still want it, it said a lot about how much he wanted to do it," Krzyzewski told Calipari. "He came through for us big time. He's tough as hell. He is so damn talented. I don't think he has a position. You can't call him a 5 or a 4. Just call him a great player."
Apparently the one topic Coach K and Cal do not discuss is recruiting, which makes sense given their battles over the years, but they do heap lots of praise on each other, the ultimate example of real recognizing real.
"What you've done for the game is incredible," Calipari said. "What you've done for your school is incredible, for the country, for coaches. I love what you've done for your players and your staff."
Check out more quotes via Andy Katz on ESPN. I can't wait to listen to the entire thing tomorrow.