Coach Cal stopped by Steelers camp today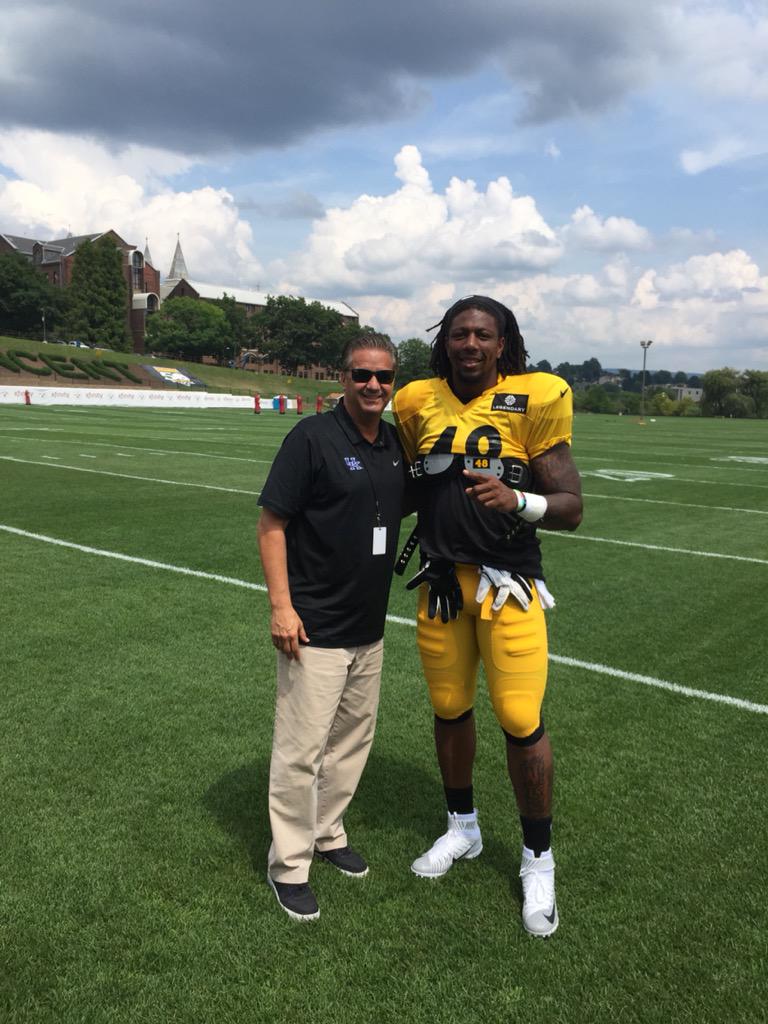 Cover your eyes, Bengals fans.
John Calipari stopped by Steelers training camp while in Pittsburgh today to check on his favorite NFL team. He took a second to pose with a fellow Wildcat during the break in the action.
Former Louisville defensive back William Gay got a photo with Cal, too.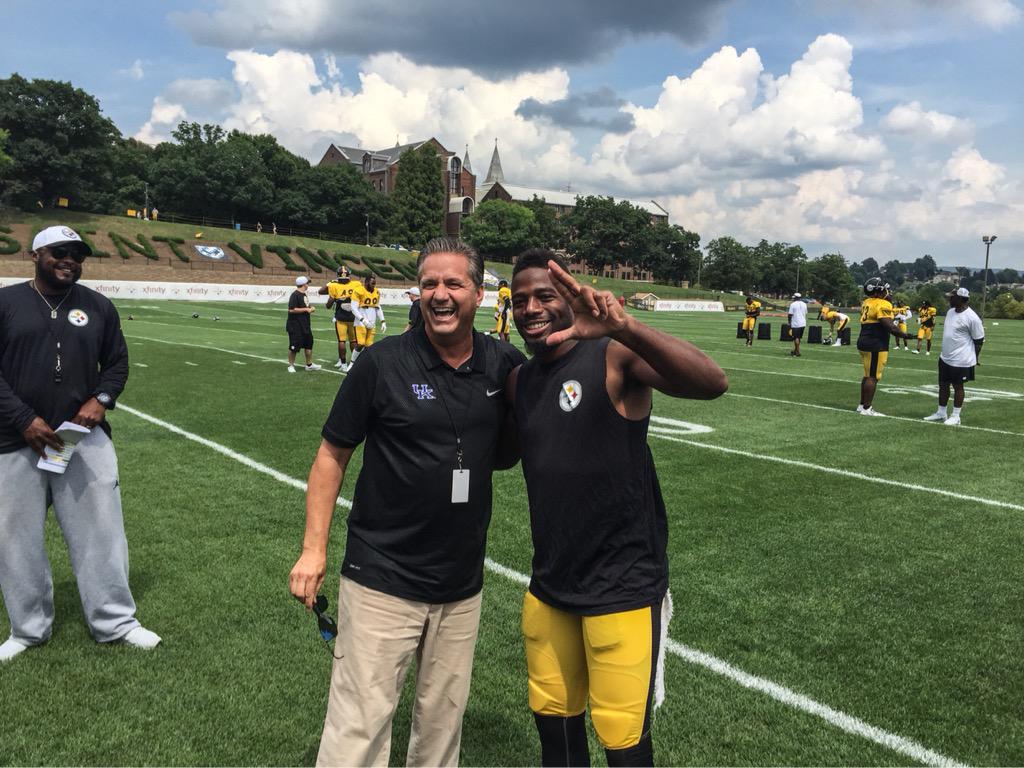 Put that L down.