Coach Cal says it's just another game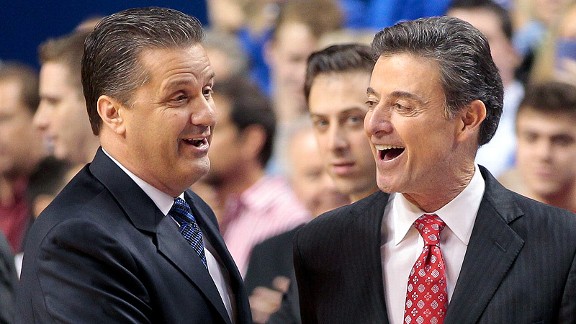 I'm not one to call John Calipari a liar, but in this case, I have no problem saying he isn't being completely truthful.
During his pre-Louisville press conference today, Calipari downplayed the notion that tomorrow's game is bigger because it's Louisville and Rick Pitino. That 6-1 record against Rick since he's been Kentucky's head coach? He hasn't even thought about it.
"It's the next game for us," Cal told reporters. "They're all rivalry games to me. It's another game. We try not to take any team lightly."
Cal's hope is he has his team prepared as if it's just another game on the schedule, although he doubts his players see it that way. Preparation was the same as it is for any game — so he says — and he's not making a big deal out of the rivalry.
He did, however, throw in this little remark: "Now, if we win, it'll be a huge thing."
Be honest, Cal. It's already a huge thing and you're not fooling any of us.