Coach Cal and his two tuition winners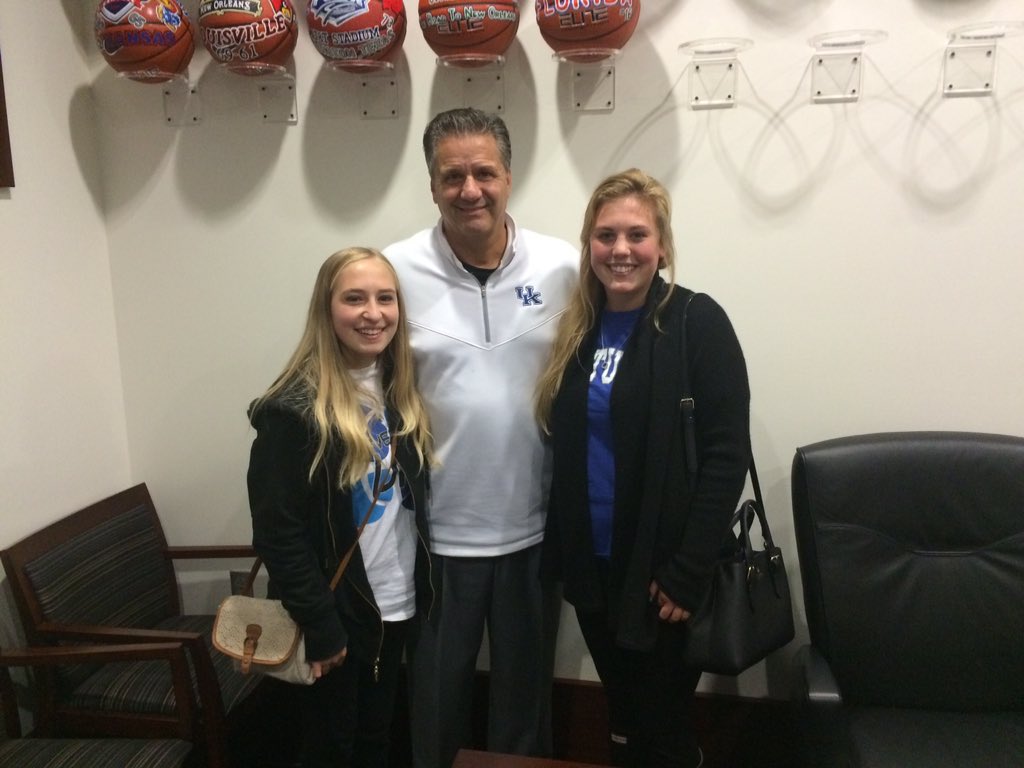 Kelsey Saylor of Corbin and Jordan Evers of Richmond, Va. are tonight's lucky tuition winners. The two UK students were awarded free tuition for the 2016 spring semester courtesy of Coach Cal and his wife Ellen. It is the third year in a row the Calipari family has paid for the tuition of two Blue-White game attendees.
"It's awesome. I honestly didn't believe it when they announced my name," Saylor, an undeclared freshman, said after winning. "My parents don't believe me right now."
Very cool gesture by the Caliparis.