Chemistry is at an all-time high with the Kentucky men's basketball team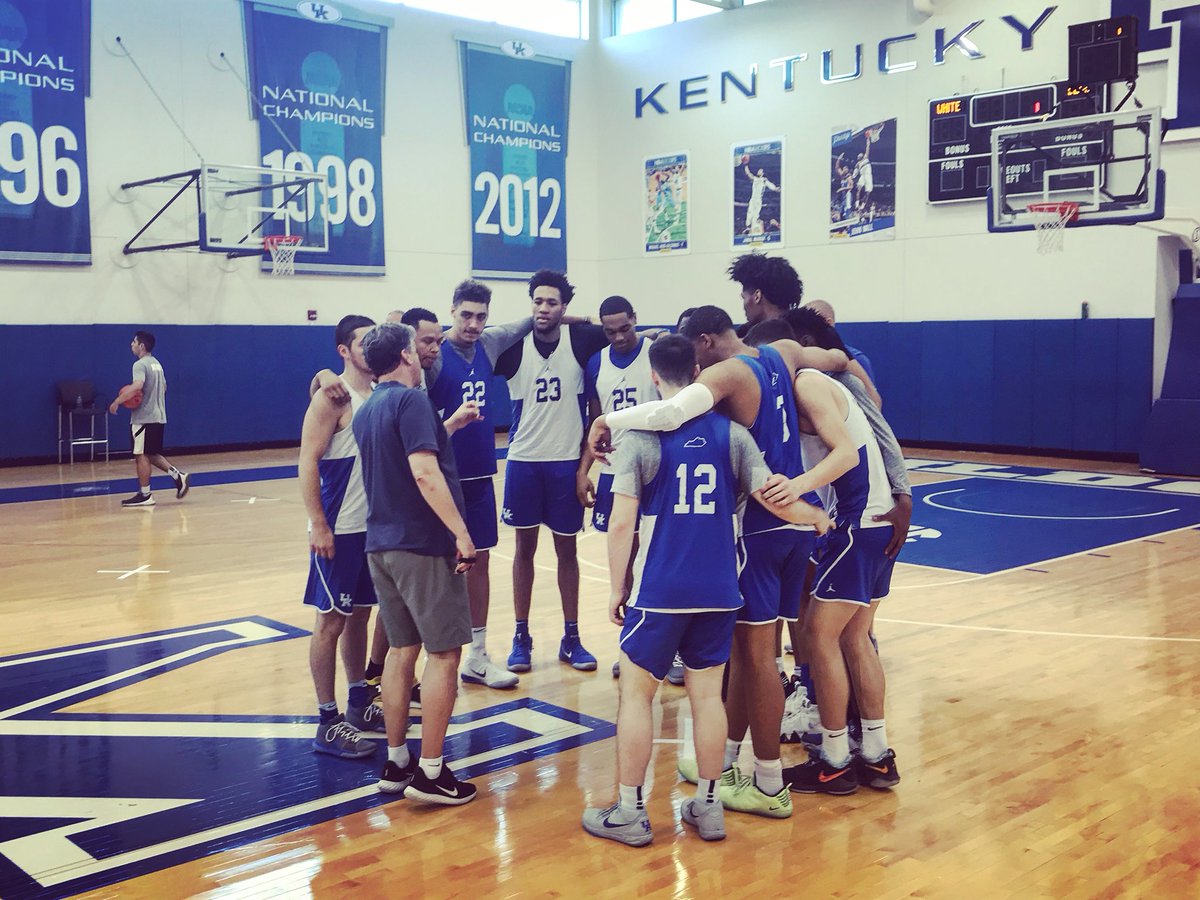 Chemistry is high on the Kentucky men's basketball team. Really high.
If you'll look above, Immanuel Quickley is seen on the right side of the image with his hand on Tyler Herro's butt during a team huddle.
And several current and former Wildcats are teasing him for it on social media.
The official Kentucky MBB account posted the image on both Twitter and Instagram, where players such as De'Aaron Fox, Malik Monk, and Bam Adebayo are having a field day.
It started with the first comment of the post by a random fan asking if anyone else noticed "dude grabbing (Herro's) ass," followed by Jonny David calling out Quickley.
Herro was the first player to respond…
And then De'Aaron Fox, Bam Adebayo, Jarred Vanderbilt, and Malik Monk joined in on the action.
Finally, Quickley responded by asking why no one was asking about Brad's hand, which was awfully close to Keldon Johnson's butt in the picture…
Usually, foreign basketball trips are meant for team bonding, but it looks like they're pretty darn close already.
At least we have some highlights to distract us:
We'll see them in action this week, BBN. Get excited.