Check out Trey and Willie's suits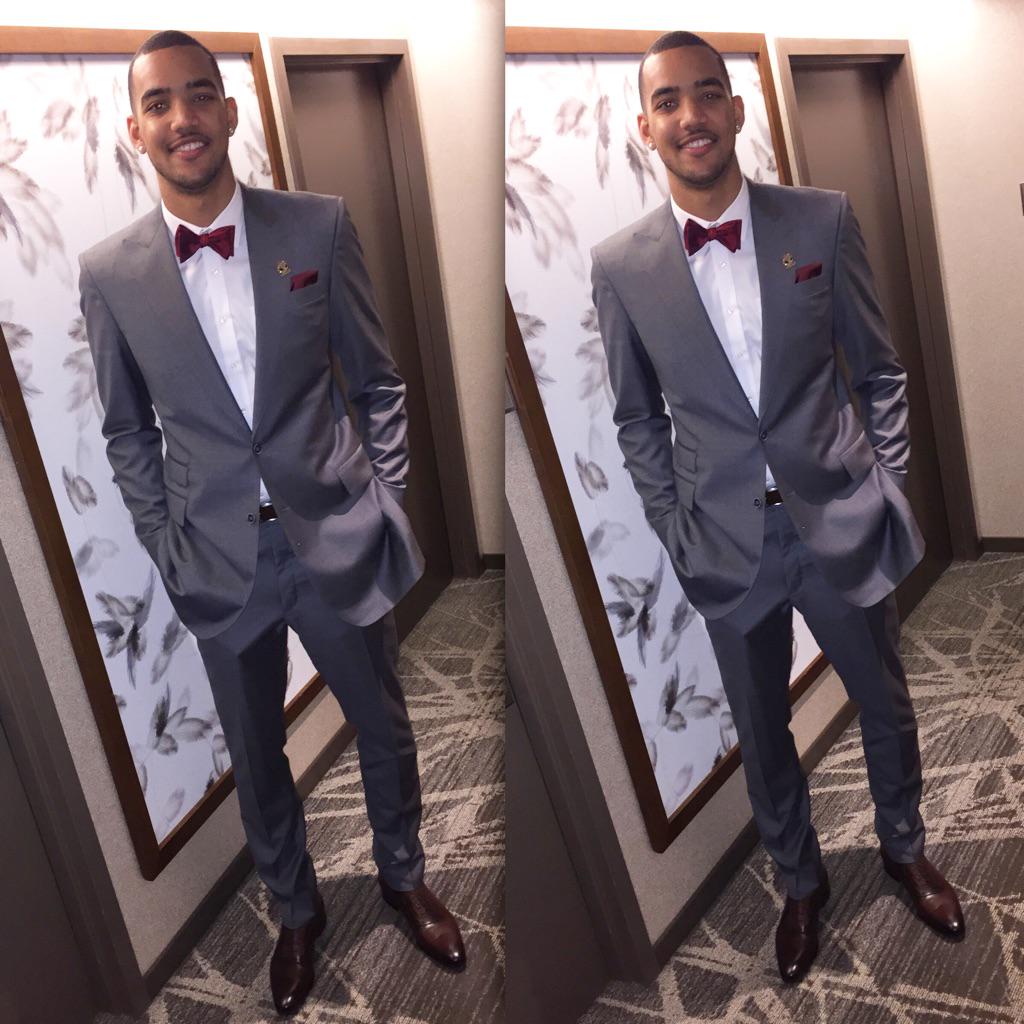 FASHION TIME! Sort of my favorite time. On @NBA, Trey Lyles showed off his look, which is classic and safe, although that bowtie looks way too small to me?
This vine gives us our first glimpse of Willie Cauley-Stein's suit:
Blue and white bowtie? Alright alright.
Louisville native D'Angelo Russell has a very colorful ensemble: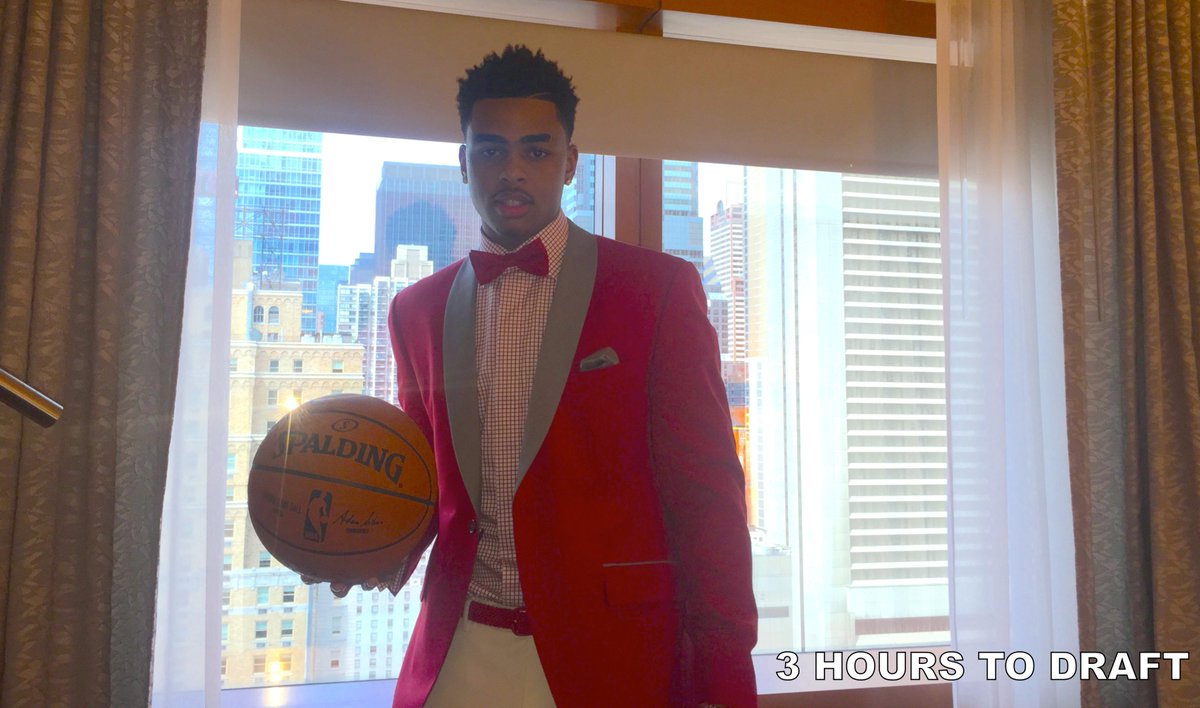 Meanwhile, Rondae Hollis-Jefferson is sure to get people talking with these pants: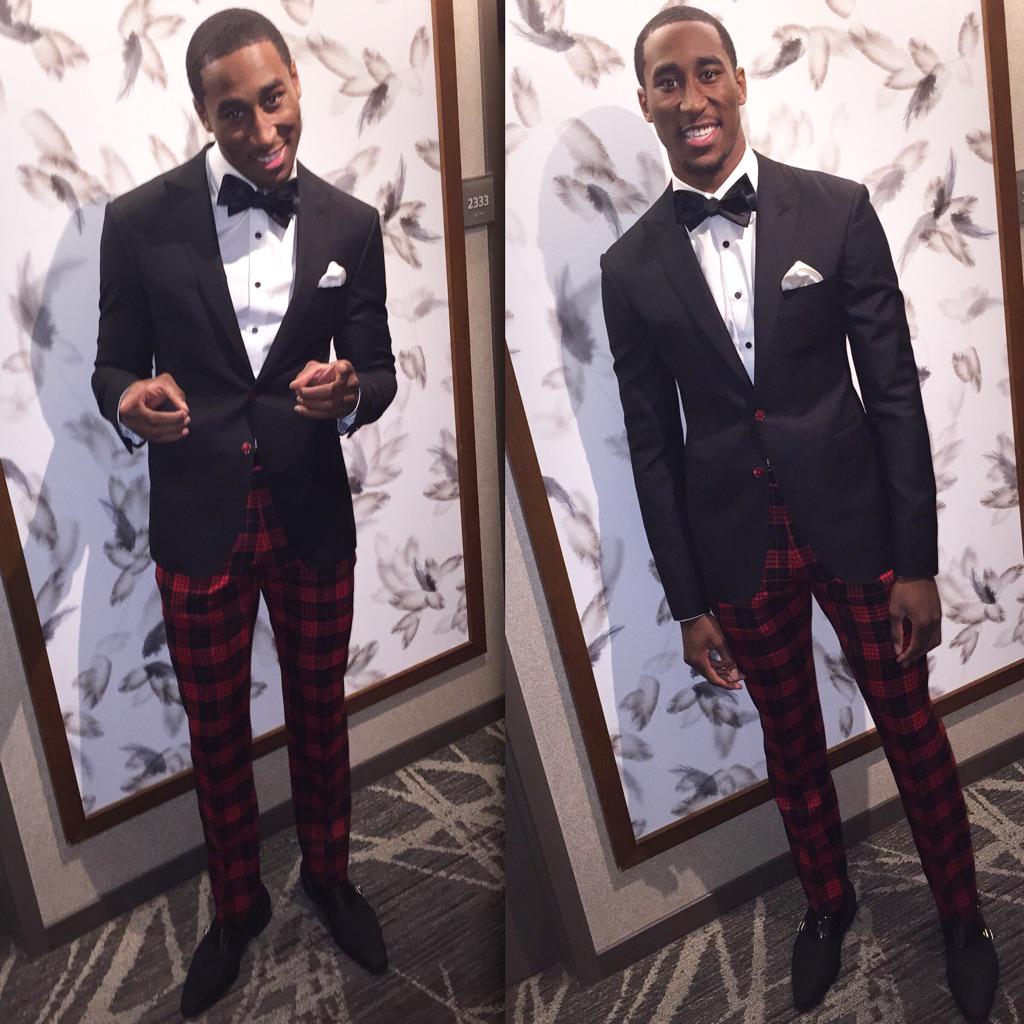 I actually wouldn't mind them if he was wearing them to a Christmas party or something, but not for the NBA Draft. Come on, man.