Schedule for tonight's open practice released
We are a short eight hours away from watching the basketball Cats on TV for the first time this season. ESPNU just released how the practice will break down. Coverage doesn't start until seven on ESPNU, but it looks like there is about an hour beforehand we won't get to see.
Here's a look at the breakdown: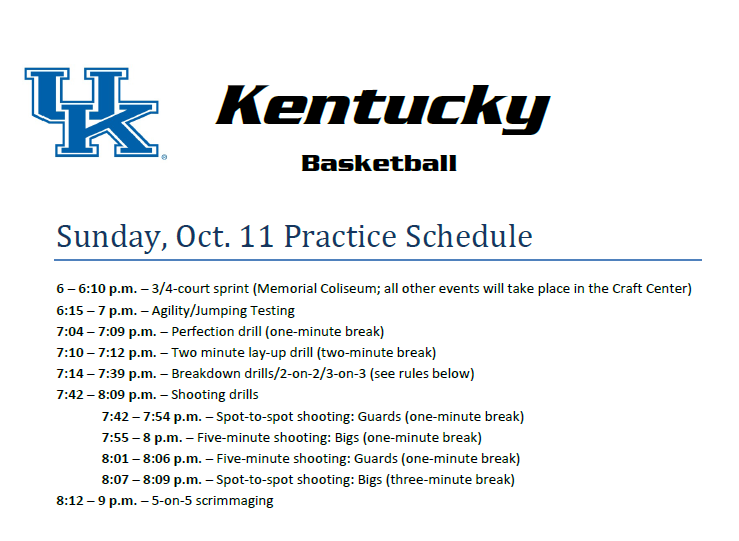 What are you most excited to see? For me it's the 5-on-5 scrimmaging.
@Hessler_KSR