Calipari to recruits: Who wants to be next?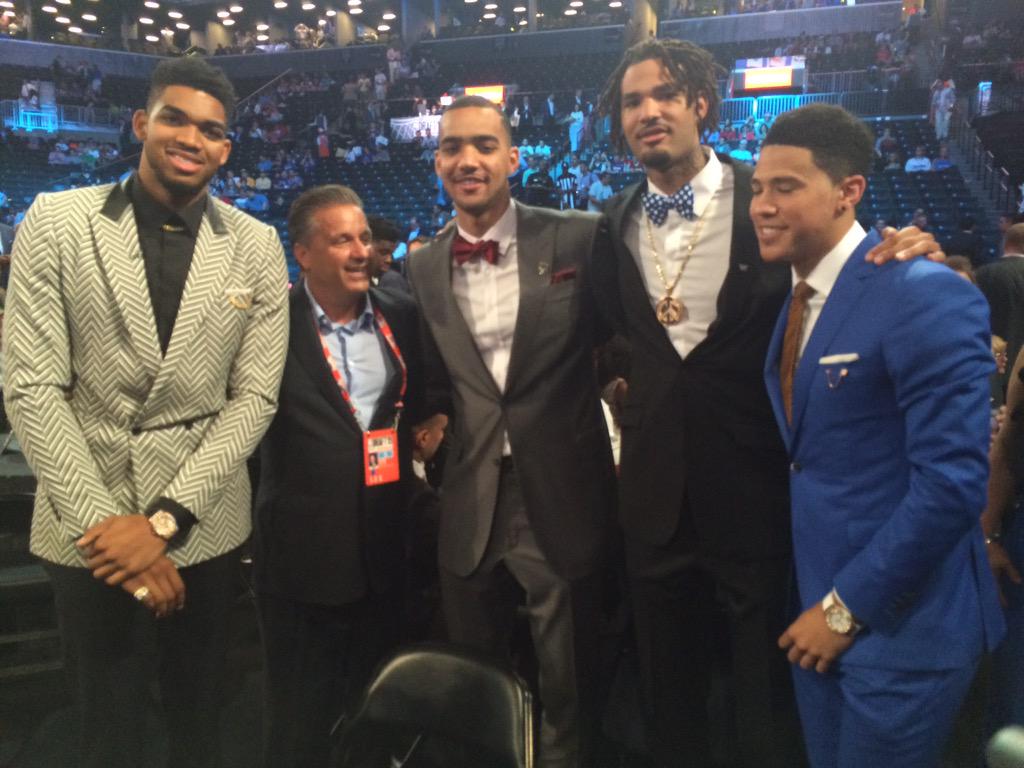 We've reached that time in the summer when John Calipari uses his website to release his annual recruiting manifesto. This year, rather than sharing another long-winded sales pitch, Calipari simply asked: Who wants to be next?
Every year I come out and shed some light on what I'm doing in recruiting and give an anecdote about how we, as a staff, go about it and what philosophies we believe in. I call it my annual recruiting manifesto.

Typically, these are pretty lengthy. That's not the case this year.

Last year was truly amazing. I grew as a coach, I learned from the players and I'm absolutely humbled by how they came together and how they sacrificed. Our team benefitted from all the records they set, but individual players benefitted more, and that's the way I want this. Whatever the team accomplishes, I want the players to benefit more.

Moving forward, when a normal program loses seven players to the NBA it's devastating for the next three or four years. Some never recover. That's not Kentucky.

I'm so excited about our team this year. We could have the best backcourt, and maybe the best frontcourt in the country. I think we will have depth, athleticism and shooting. I couldn't be more excited about the challenge. Then I asked our guys coming back: Why not? Why not do something crazy like last year?

As far as recruiting, if you watch our teams — not only last year, but the other years also — you'll notice players have improved. Nobody is left behind. We've had 40 scholarship-recruited players, 25 have been drafted by the NBA and another handful are in Europe, the D-League or still here on campus. I think that tells the story.

Now I'll say this to all the recruits and their families: Who wants to be next? [CoachCal.com]
You see that, 2016 recruits?
Get in here.