Calipari talks about today's game: "You don't need 40 minutes to show who you are as a player"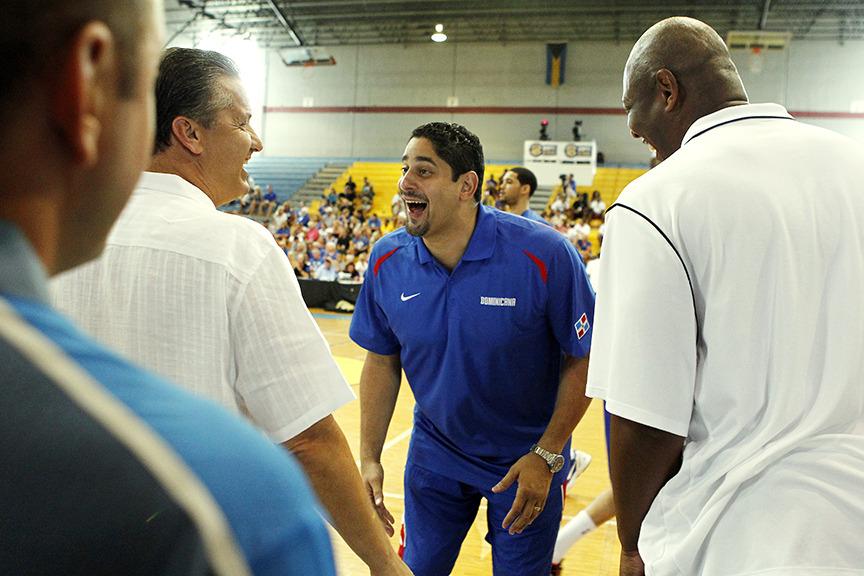 John Calipari tweeted the picture above, reminiscing that it was "just like old times" today with former assistant coach Orlando Antigua. Calipari had a lot to say on Twitter in response to today's win:
"I can't begin to tell you how happy I was to see the players I coached on the Dominican Republic Team today. Great guys. Ultimate competitors. And then seeing Orlando Antigua coaching against Kenny made me feel really good about what we try to do here, developing players and coaches. If it looked our energy was down a bit, it was. Took a little step back in our transition defense and a couple other areas, but nothing drastic. Dakari Johnson and Marcus Lee were unbelievable today. Really great. And then when you talk about Alex Poythress, he's coming into his own. This has to be the foundation for him to build toward greatness. Understand all these guys are doing this in 20 minutes. Just shows you don't need 40 minutes to show who you are as a player."
This is fun.