Calipari says there's a chance he'll play Tai Wynyard vs. Ohio State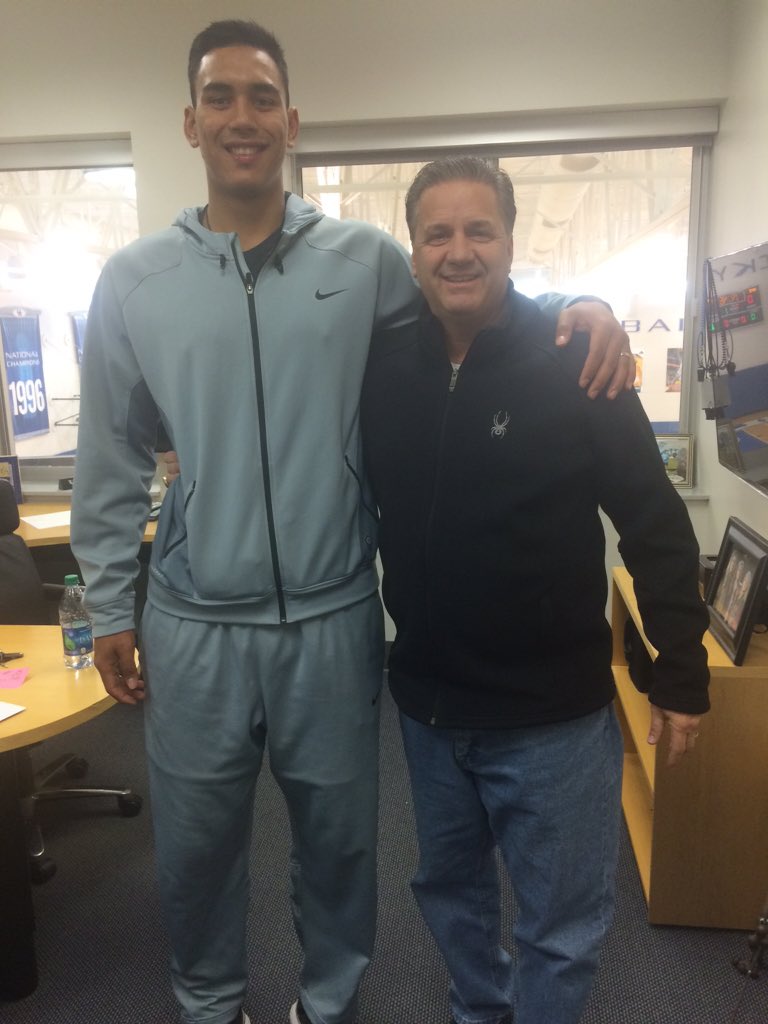 Tai Wynyard has arrived in Lexington and on today's CBS Sports Classic Teleconference, John Calipari hinted he might play him in the Ohio State game on Saturday.
"Tai came in this morning, he took a redeye in," Cal said. "He's going through all the medical stuff he needs to go through before he can practice. Don't think he'll practice today. I think he'll have a chance maybe that he can practice tomorrow before we travel and you know, if he's cleared to play, who knows? I may stick him in the game."
"I remember doing that, we made a big trade when I was coaching the Nets, had a couple guys that never even practiced and during the game I said, 'Why don't you get in there and run up and down a little bit.' So, who knows what I'll do with him but it's good to have him here. I'm excited for him. Don't know where he is conditioning, don't know anything right now other than he's pretty big."
Well, alright. Making your collegiate debut at the Barclays Center on CBS? Can't beat that.