Calipari said Tim Tebow "didn't want any of this"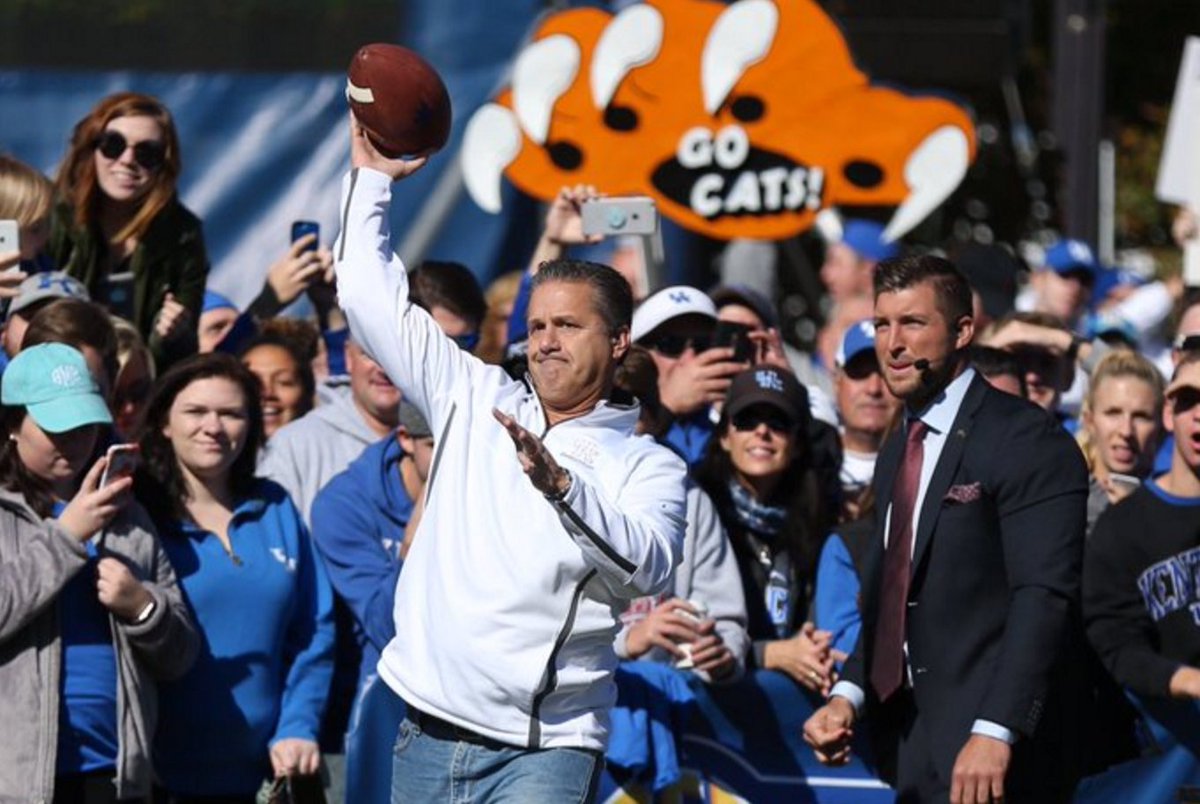 By now you've probably seen John Calipari's laser, rocket arm that he showed off on SEC Nation last weekend. In case you missed it, check out his cannon here.
Today, Cal was asked if he practiced before airing it out in the contest with the Big Swagu, to which he said, "No, I'm just naturally gifted. The 40-yard dart that I threw over the top, which the kid caught… There was no way I was going to let a lineman beat me throwing a football. Come on."
Cal also said he was mad Tim Tebow, who stood behind him as a spectator, didn't join in on the competition.
"I asked him, 'Why aren't you throwing?'… He didn't want any of this."
Coaching basketball isn't the only thing @UKCoachCalipari can do. He can throw a football as well. @UKFootball what do you think? pic.twitter.com/Q74dvh29mM

– KYwildcatsTV (@KYwildcatsTV) October 22, 2016