Calipari: "I got lovers. I don't have fighters."
Kentucky's game against Ole Miss looked to be more like a street fight in its opening minutes. You can point to Marcanvis Hymon as the fight's lead instigator, which is why the Ole Miss senior was ejected with two technical fouls in two completely separate incidents in the first three minutes and 24 seconds of the game.
Hymon drew his first technical for jawing with Wenyen Gabriel after the very first basket of the game, a jumper by Hymon's teammate, Terence Davis. He would pick up a second technical moments later for shoving Nick Richards in the back and into another Ole Miss player.
He gone.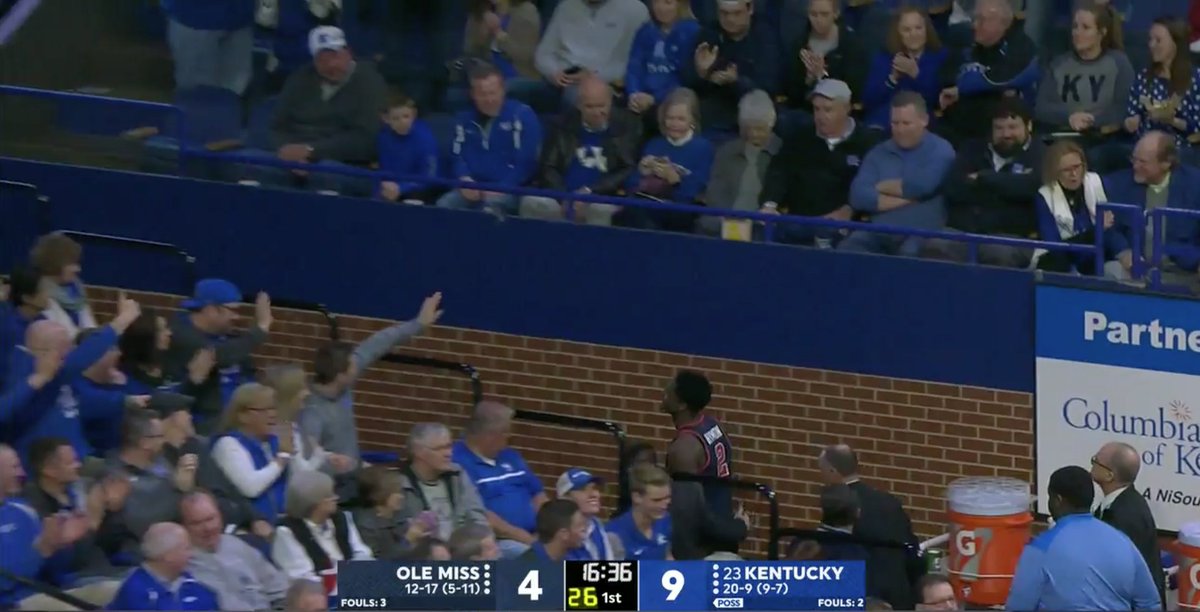 After the game, Ole Miss interim head coach Tony Madlock explained what happened, telling reporters that some of his players got caught up in the moment.
"We've got good guys on this team," he said. "Just one of those things where we got caught in the moment."
John Calipari was then asked how his team was able to show restraint and play through the extracurricular activity, to which he said, "I got lovers. I don't have fighters. They were fine… They showed some maturity."
And though his players are lovers, as he put it, Calipari is a fighter. He later said, "I'm a fighter, not a lover. You hit one of mine and I kill two of yours. You know how I am."