Calipari Discusses the Tennessee Game on Tonight's Call-In Show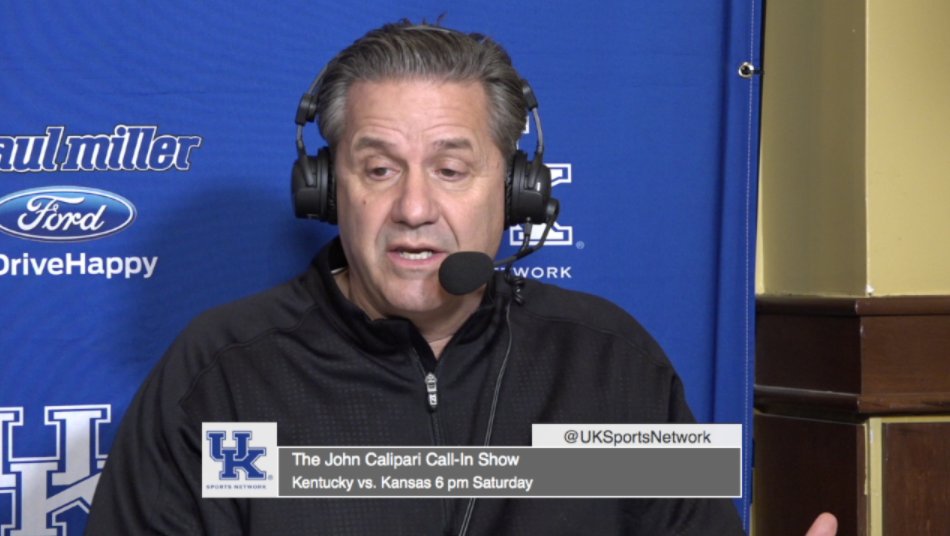 John Calipari hates losing, but he's not going to worry for long about last night's loss at Tennessee.
"We have one of the better teams in the country and we took one on the chin," he said.  "If we didn't have good kids, I'd be worried."
Coach Cal was not happy with his team's ball-handling because they did too much of it.  Normally they pass the ball six to seven times in a possession before taking a shot.  He counted ten shots from last night that were taken without making one pass, and seven to nine shots after only one pass.  Calipari attributes it to the previous game.  The team's gameplan against South Carolina was "drive, drive, drive."
"These kids aren't machines.  They're not computers, but we didn't play well," he said.
Defensively, Calipari laughed at his team's press, "it wasn't even a press."  They didn't apply enough pressure on the ball because they still don't have enough trust in their teammates.  They're too worried about their man instead of worrying about all five opponents.
"They still don't trust each other," Cal said. "If you don't trust each other, you don't pressure enough."
Still Calipari isn't worried, embracing the challenge that lies ahead.
"I'm not crackin'.  Who's next? Here we go."