BTI's Rants and Ramblings: The Most Telling Calipari-NBA Draft Stat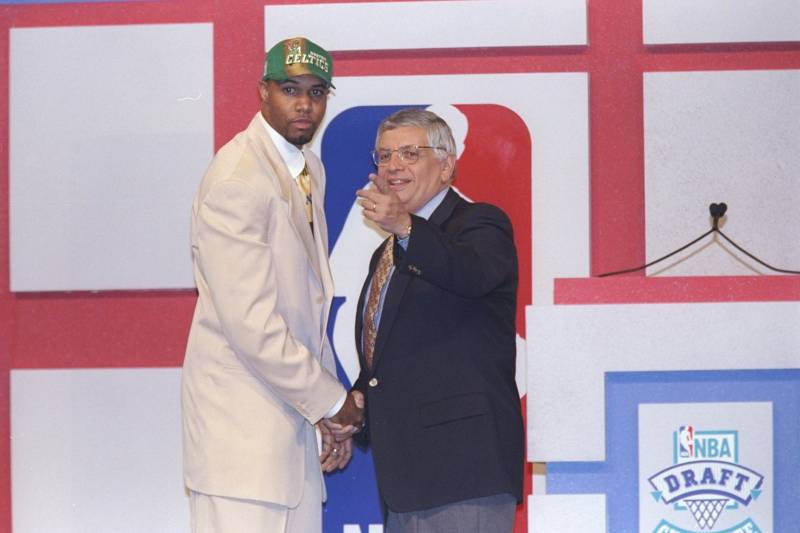 Tonight is the night that John Calipari dreams of each year.  And certainly that bothers many fans but it is just the reality.  He laid all the cards on the table in Year 1 when he called that draft night the biggest night in UK history.  You can hate it all you want but this strategy has still brought UK a national title, 4 Final Fours, a boatload of SEC championships, and a generation of NBA stars.  But if there is one stat that represents the imprint that John Calipari has made in the NBA, it is this one:
PRE-CALIPARI 1st ROUND PICKS (28): Groza, Wah Wah Jones, Ramsey, Riley, Payne, Grevey, Robey, Givens, Macy, Bowie, Turpin, K. Walker, Chapman, Ellis, Mills, Mashburn, Rhodes, A. Walker, Delk, McCarty, Mercer, Anderson, Mohammed, Padgett, Magloire, Bradley, Prince, Rondo
CALIPARI 1st ROUND PICKS (26): Wall, Cousins, Patterson, Bledsoe, Orton, Kanter, Knight, Davis, Kidd-Gilchrist, T. Jones, Teague, Noel, Goodwin, Randle, Young, Towns, Cauley-Stein, Lyles, Booker, Murray, Labissiere, Fox, Monk, Adebayo, Knox, Gilgeous-Alexander
Consider if Washington, Herro, and Johnson all get selected in the 1st round tonight, John Calipari will have more 1st round NBA Draft picks in his 10 years than in the 62 years previous to that.  Add to that, Leron Ellis, Chris Mills, Michael Bradley and Rod Rhodes are all counted on the first list even though they transferred from Kentucky before getting drafted.  So if you remove them, Cal already has more draft picks than all others before him.
It's a tough balance and ultimately, it is what divides this fanbase more than any other.  The undeniable fact that Calipari has brought in as much talent in 10 years as any coach in UK history by a long shot and his promotion of that fact.  And the other side of the coin which is if that should have brought more titles.  Nonetheless, the NBA imprint that Kentucky has made in the last decade removed a commonly used argument against the program, which was lack of NBA success.  And John Calipari should be celebrated for that.