BREAKING: Kahlil Whitney is leaving Kentucky Breaking news. Kahlil Whitney just announced he is leaving the Kentucky Basketball program. The freshman forward posted this message on social media explaining his decision: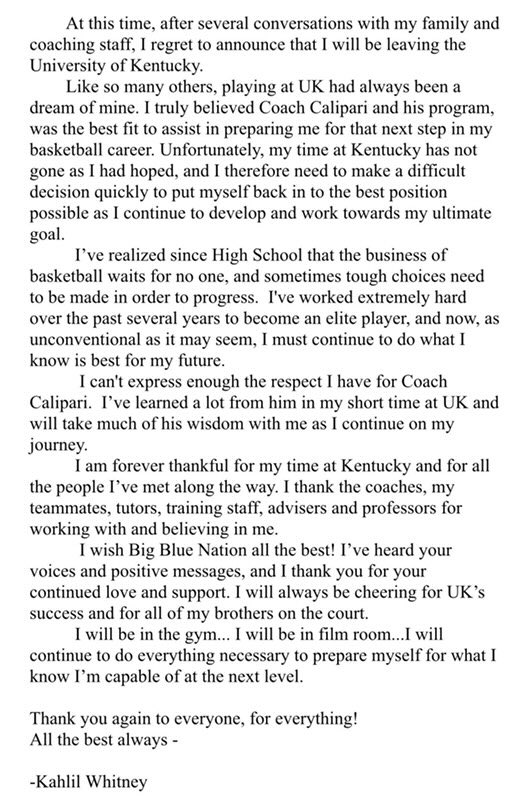 In 18 games this season, Whitney averaged 3.3 points, 1.7 rebounds, and 0.4 assists in 12.8 minutes. He's scored only three points and grabbed three rebounds over the last seven games.
"First and foremost, Kahlil is a great kid," UK head coach John Calipari said of the decision. "This is tough for me because Kahlil is a tremendous person who is going to do great things. I certainly don't want to see him go because I wanted to continue to coach him, but I understand his decision and, as we always do here, will support him in whatever way we can.
"As I told Kahlil today, I hope he goes on and does his thing and makes us all proud. I know he will stay in touch with us and I know our fans will continue to support him as he takes this next step."
This story is developing and will be updated…