BOXSCORE: Nick Richards leads the way with 19 in victory over Bahamas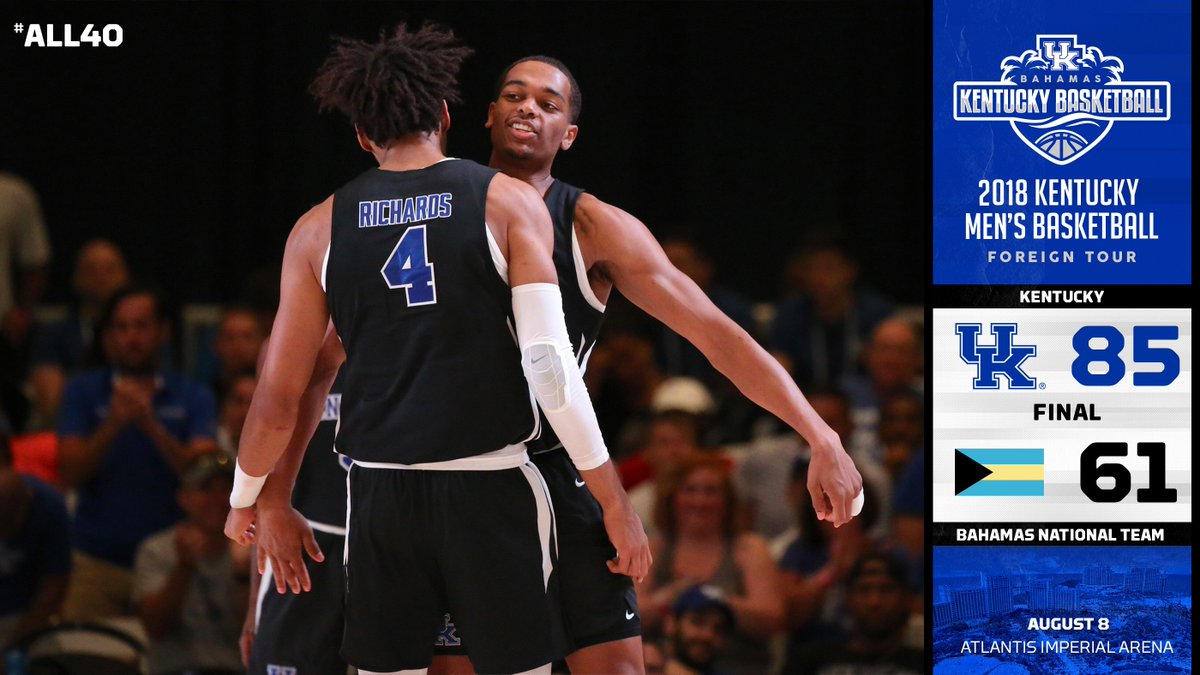 Kentucky ran away with an 85-61 victory over the Bahamas National Team, where we saw a little bit of everything (except three-point shooting) from the Cats.
Nick Richards led the way with 19 points on 6-7 shooting, along with three rebounds, two blocks, and one steal.
Tyler Herro wasn't too far behind with 16 points on 6-11 shooting, three rebounds, and two steals. He showed off some silky-smooth shooting to get the Cats out of a temporary scoring slump.
Keldon Johnson added 11 points, while PJ Washington scored 10.
Despite scoring just seven points, Ashton Hagans stole the show with a game-high three steals and five rebounds. He was a pest on defense, attacking when he saw the opposition get tired. People said he was a dog when he first got to Kentucky, but if this game is any indication, the BBN should be very excited.
Reid Travis struggled offensively, scoring just four points on 2/9 shooting, but he was a rebounding machine, finishing with 14 on the night.
Here is the official boxscore: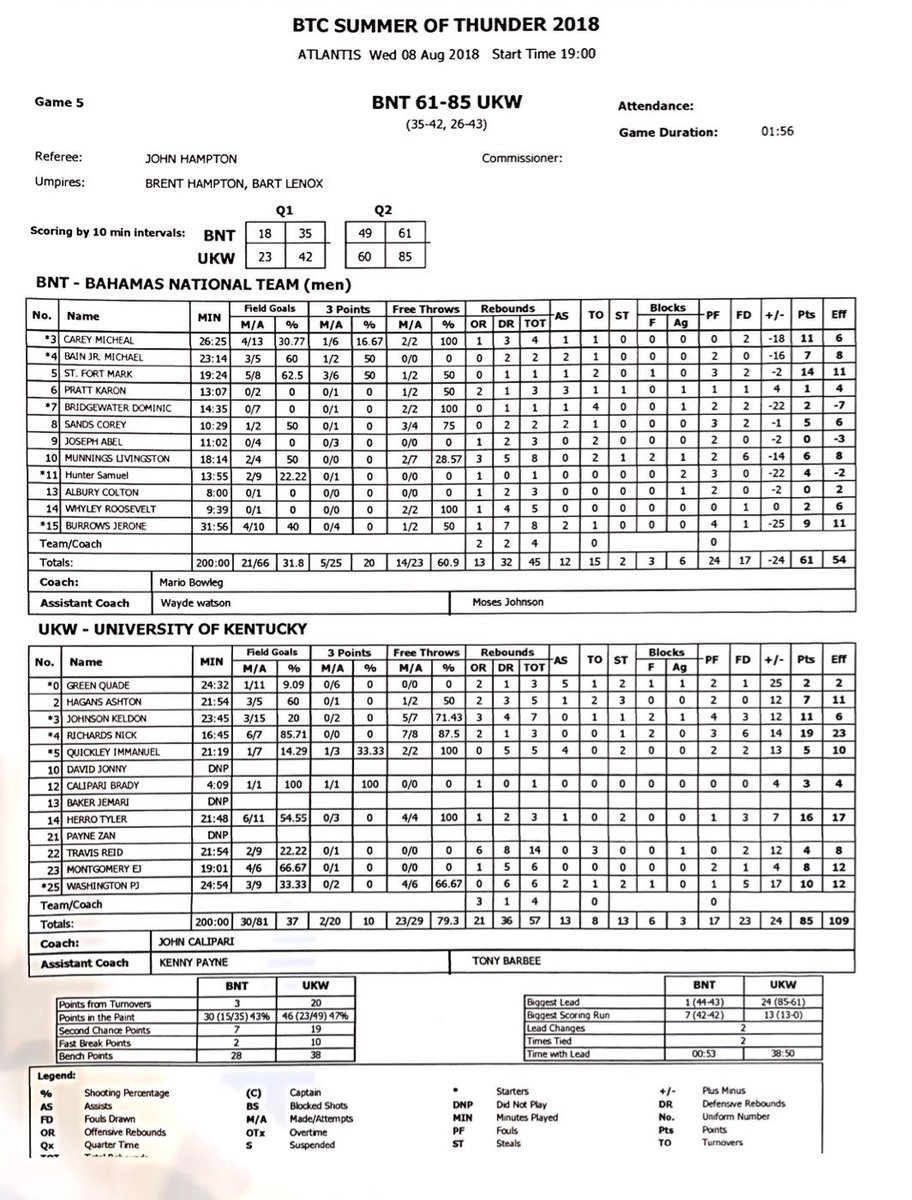 Go Cats!