Bowers says Auburn has better guards, predicts win over UK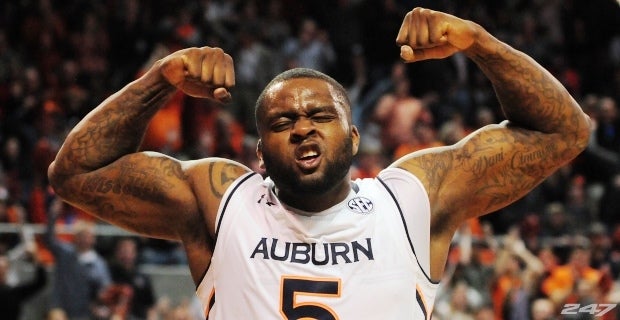 Cinmeon Bowers must not watch a lot of Kentucky basketball if he truly believes what he told reporters down in Auburn today.
The Tigers' senior forward said, "I believe our guards are better than their guards."
We'll have to agree to disagree on that one, Cinmeon. Although Auburn does have a solid backcourt.
Bowers, who ranks fourth in the SEC in rebounding, went even further to say he believes Auburn can beat Kentucky.
"We confident about Kentucky now," he said. "This ain't like last year. This isn't the same Kentucky. They're beatable. If we play with energy, play smart and finish on the offensive end, then we can beat this Kentucky. We know that."
Now that I will agree with. The good version of Kentucky will need to show up if it plans to escape Auburn with a win. Shy away and the outcome may be a favorable one for Bruce Pearl's Tigers.
"I really believe that we're going to beat them," Bowers continued. "We're really ready."
The Cats are in for a fight down in Auburn tomorrow evening.