Bill Self admits alleged rape in Kansas basketball dorm is a "major distraction"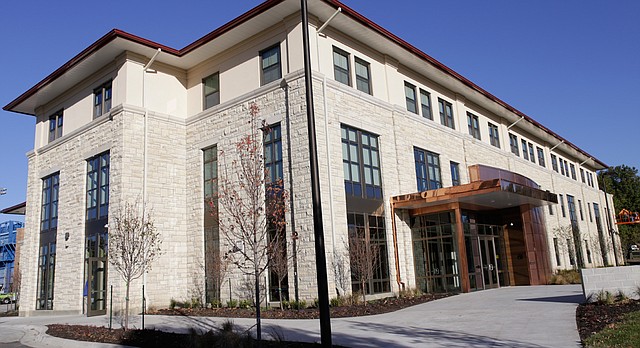 If you missed the news yesterday, there's an investigation underway at Kansas into the alleged rape of a 16-year-old girl, which took place between December 17 and 18 at McCarthy Hall, the men's basketball dorm. The police report names five Kansas players as witnesses: Frank Mason III, Mitch Lightfoot, Lagerald Vick, Tucker Vang and Josh Jackson. Bill Self told reporters today that he and the KU Administration are cooperating with the investigation, which has been going on since mid-December, and so far, he hasn't received any information that would warrant a suspension; however, Self did admit that the investigation's been a major distraction in the lead up to Saturday's game in Rupp.
"It's not a distraction, it's a major distraction. Certainly most importantly, I think sometimes in general when you talk about distraction, you look at it how it affects us, but more importantly, there is an obviously very serious alleged allegation that has been made. So that trumps figuring out how to guard (Kentucky's Malik) Monk or (De'Aaron) Fox, to be real candid with you. So yeah, sure, it's been a distraction, and one that we'll deal with and our players will deal with. It's not what we want to do, but certainly there is a requirement at this point in time."
Today, the Jayhawks practiced for the first time since the news was made public, and Self admitted that he doesn't know how they'll respond on Saturday.
"Well, I think that — we met yesterday, so we played Tuesday, we met yesterday, and didn't practice. So we'll practice today, and certainly I'm a little bit uncertain of how we'll respond, to be quite candid. I know that there are some people that aren't real happy right now that will, I'm sure, use the basketball court as a way to kind of get away from the distraction. But how we're going to respond, I don't know that I have an answer for that. I know that our guys will be excited to play. This will not be an excuse if we don't play well, and it won't be a motivating factor if we do play well."
Suddenly, issues like Malik Monk's tendency to showboat don't seem so important.