Big Blue Madness sold out in 40 minutes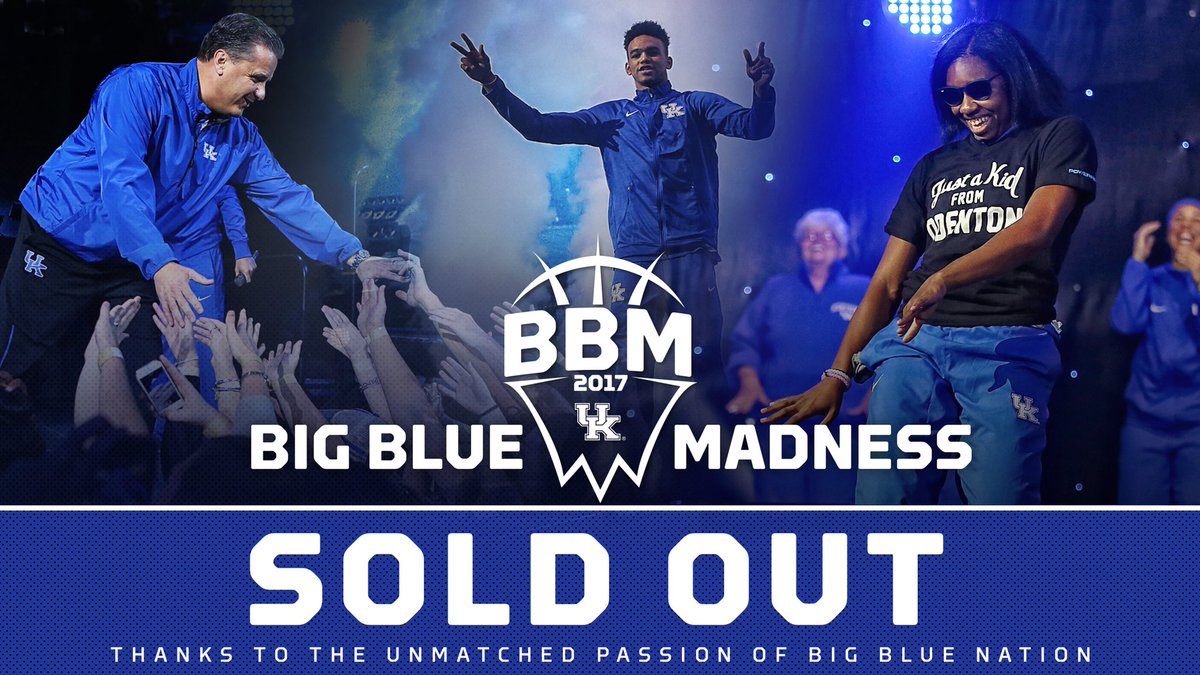 40. Minutes.
Big Blue Madness tickets went on sale tonight, and disappeared within the hour. This stuff doesn't happen anywhere in the country, yet the University of Kentucky manages to do it year after year.
For a practice.
They've waited and camped out for days. The culmination of the #BBMcampout is free tickets to #BBM17. #EmbraceMadness ⛺️🔵⚪️ pic.twitter.com/01690Xuq2T

– Kentucky Basketball (@KentuckyMBB) September 30, 2017
John Calipari agrees:
40 minutes. For a practice! https://t.co/1vLYOpKYzn

— John Calipari (@UKCoachCalipari) September 30, 2017
Miss out on tickets? You can go to our friends at Guy On The Corner Tickets and grab some seats at a great value, starting as low as $10. The event will also be on TV, so everyone can watch the opening practice of the year.
Once again, you people are crazy.