Big Blue Madness has Transformed into a Kentucky Basketball Reunion Big Blue Madness is an event unlike any other. The official start to the Kentucky basketball season, the fans are formally introduced to this year's team in a spectacle that wows visiting recruits. While most focus on the present and future of the program, nothing warms the heart more than seeing how UK honors its past.
Last night was a Big Blue Family Reunion. Rupp Arena opened its doors to familiar faces like Isaac Humphries, Tod Lanter and Twany Beckham, as well as players from decades ago that helped UK basketball come what it is today.
It would not be a Big Blue Madness without Joe B. Hall. Kenny "Sky" Walker was on the blue carpet with his old head coach. There was no shortage of National Champions in the building. Jack "Goose" Givens led the Cats to a title in 1978. Members of the 48, 49 and 51 National Title teams were in attendance — Cliff Hagan (who looks like he could still play), Guy Strong, Billy Evans and Dale Barnstable.
Uniting the past and the present is what Kentucky basketball is all about.
"It makes you feel that you are a part of something bigger than life. We might be gone, but the program's not going anywhere," Lukasz Obrzut told me before yesterday's festivities. "It's just great to shake hands and appreciate all the work that everybody has put in over 100 years. This country is not that old and we've already been playing basketball for 115 years."
The moment between the past and current players at mid-court warmed the hearts of the Big Blue Nation. It's one of the many reasons why nobody does college basketball better than the University of Kentucky.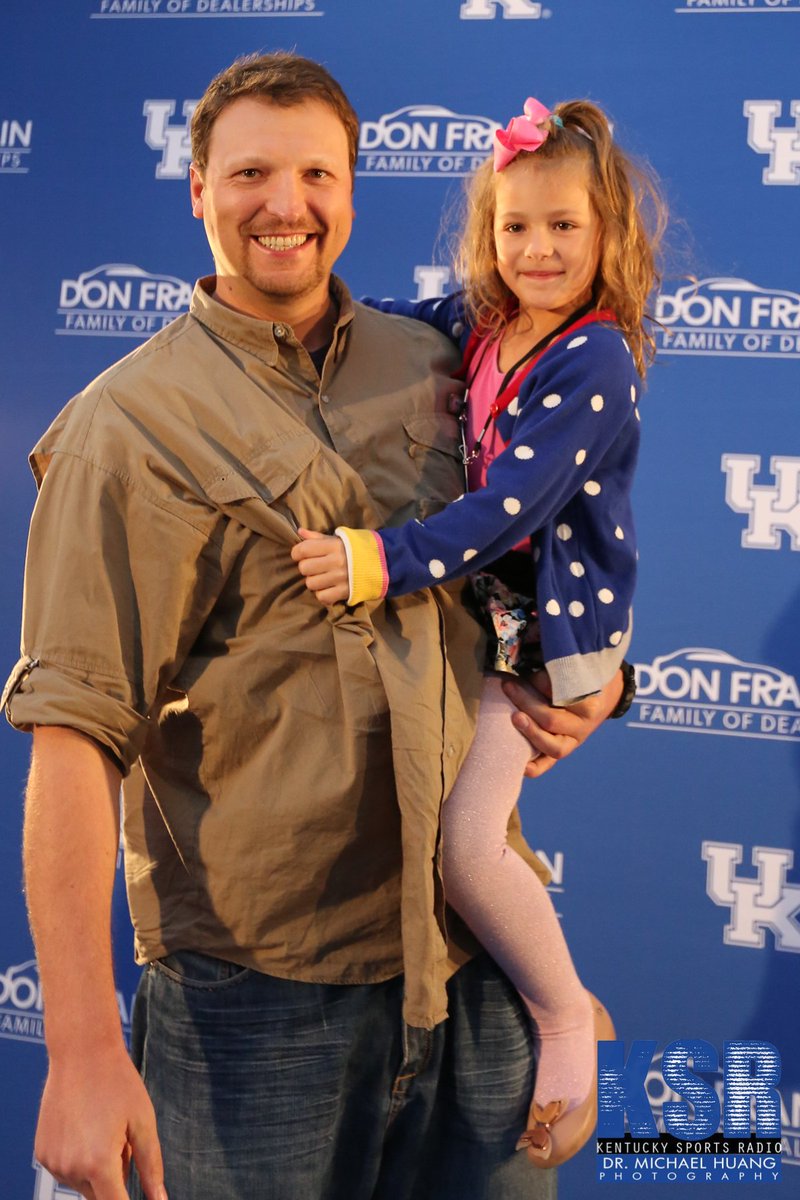 [mobile_ad]