Ben Simmons is so good and LSU is so not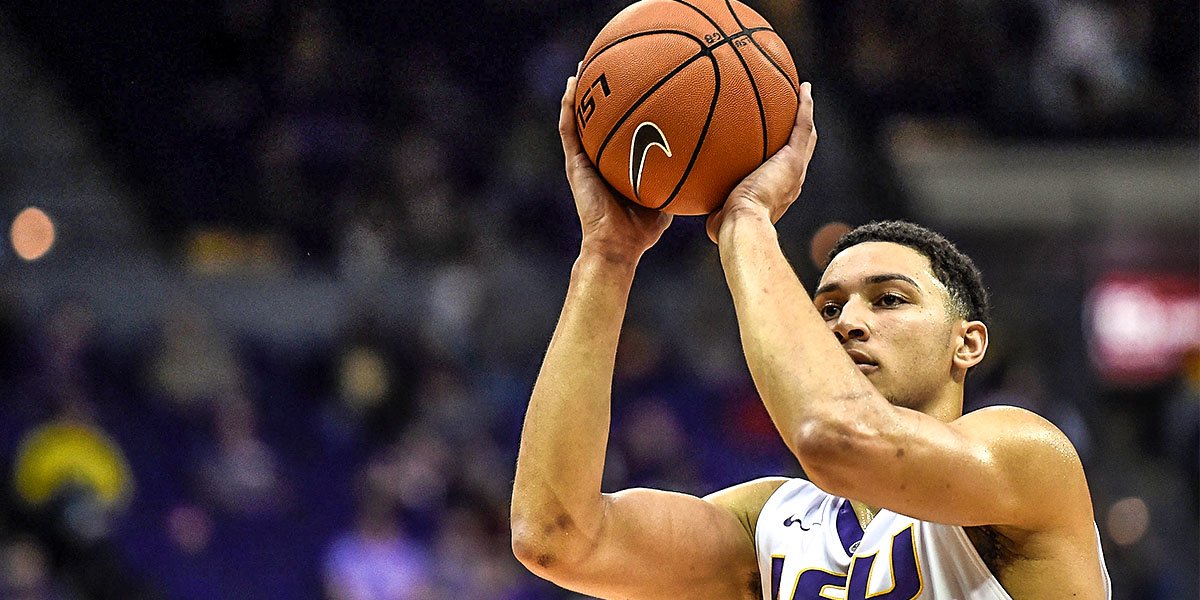 Ben Simmons put on a show in Baton Rouge last night, as he seems to do quite often. Simmons finished with 21 points and 12 rebounds, as well as a number of dunks like this one:
Ben Simmons tho! pic.twitter.com/nwjjorYpDO

— NBA SKITS (@NBA_Skits) December 30, 2015
Simmons is, without question, the best player in college basketball and it's not all that close. He is a sure-thing to be selected first overall in the 2016 NBA Draft. Get your bets in now.
His team, on the other hand, is bad. His team is very bad.
The Tigers blew a second half lead to lose to Wake Forest at home last night, dropping to 7-5 on the season. LSU is now at risk of missing the tournament in March — the NIT Tournament.
Unfortunately for Simmons & Friends, the schedule is about to get much more difficult. LSU opens SEC play at Vanderbilt, at home against Kentucky, and at Florida.
The Tigers could very easily be 7-8 in 10 days.