Barleycorn's Thursday Top 10: Draft Day is finally here
A message from our friends at Barleycorn's…
Looking for a place to hang out with other UK fans? Take your family and friends to Barleycorn's!
Barleycorn's has over 30 beers on tap, jumbo wings with 10 delicious sauces, sandwiches, salads, and our famous handcrafted burgers!
Barleycorn's has three locations in Northern Kentucky — Cold Spring, Lakeside Park, and Florence — and is open seven days a week! For hours and information, follow them on Facebook or visit Barleycorns.com.
Get over here!
---
1. It's Draft Day
Believe it or not, Draft Day is finally here, meaning that twelve hours from now, we should know the fates of at least three Wildcats. De'Aaron Fox, Malik Monk, and Bam Adebayo are all expected to go in the first round, Fox and Monk certainly in the lottery. Of the remaining Cats that declared, Isaiah Briscoe and Isaac Humphries probably have the best chance of hearing their names in the second round, although that's a long shot.
2. Where Fox, Monk, and Bam stand in the latest mock drafts
The best part about Draft Day? It's the last day we have to deal with mock drafts for a while. Here's where the Cats lie in the major mocks right now:
| | | | |
| --- | --- | --- | --- |
| | De'Aaron Fox | Malik Monk | Bam Adebayo |
| Draft Express | 5. Sacramento | 8. New York | 18. Indiana |
| Chad Ford | 4. Phoenix | 11. Charlotte | 17. Milwaukee |
| Sports Illustrated | 5. Sacramento | 8. New York | 19. Atlanta |
This is Jonathan Givony and Chad Ford's Super Bowl, so expect those to be updated throughout the day as rumors fly.
3. Calipari will be there
Cal is taking a timeout from his head coaching duties in Colorado Springs to fly to New York to be a proud papa for the night. As you might expect, he's scheduled to spend some time with ESPN's team of analysts, which includes Rece Davis, Jalen Rose, Michael Wilbon, and Jay Bilas. Don't worry, I'm already preparing a Bingo board so you can keep track of all of the predictable things he'll say.
4. Watch the Draft with KSR
ESPN's coverage of the Draft begins at 7 p.m. ET, but that will likely include at least 30 minutes of pre-draft coverage. We'll start the KSR LIVE BLOG a few minutes before the real action begins. In the meantime, keep refreshing because we'll have the latest rumors, mocks, pictures, videos, etc. as we continue the countdown.
Speaking of ESPN's coverage, for some reason, they've got Rece Davis reporting from the bathroom at the Barclays Center:
Rece Davis, who usually works out in our overcrowded Green Room lavatory vestibule, Draft preps in high style. pic.twitter.com/T71LqDvWlN

— Jay Bilas (@JayBilas) June 21, 2017
Not sure what that's all about.
5. Kevin Knox withdraws from the U19 Team
We were all looking forward to watching Kevin Knox play in the FIBA World Cup, but unfortunately, that's not going to happen. Yesterday, Calipari announced that Knox tweaked his hamstring in practice Wednesday morning and will withdraw from the U19 team and return to Lexington. It'll be a bummer not to be able to see him play this summer, but as Cal pointed out, having him at full strength this fall is much more important.
6. Hamidou Diallo and PJ Washington looked great last night
With Knox on his way back to Lexington, all eyes turn to Hamidou Diallo and PJ Washington, and last night, the two Cats dominated Team USA's scrimmage. Yesterday morning, it seemed like Washington might be headed home early too when he sat out practice with a sore back, but he rallied to put up 10 points and 7 rebounds last night. Diallo led all players in the scrimmage with 22 points off 8-10 shooting, 4-5 from the free throw line. Here are some highlights courtesy of Kyle Tucker:
7. Check out the latest OTT Podcast
ICYMI last night, Fake Barney and I fired up the ole podcasting machine to draft the best NBA cities. Citing a fear of natural disasters and murder, Barney drafted Miami, Manhattan, and Los Angeles with his first three picks, which is just as ironic as it sounds. Meanwhile, I took Denver, New Orleans, and Chicago because food and views. If you're looking for a way to pass the time before the draft, listening to us debate which is better, Cleveland or Detroit, is certainly a way to do it.
While you're at it, check out the latest Kentucky Thrones Radio podcast, along with the KSR Baseball Podcast and Freddie's Depth Chart Podcast. All can be found on the KSR Podcast feed on iTunes/Podbay/Sitcher/Itcher/Etcher/Etc. Speaking of…
8. Did you see the latest "Game of Thrones" trailer?
It may be the first day of #Summer, but #WinterIsHere on 7.16 on @HBO.
Watch the new #GameofThrones Season 7 trailer. pic.twitter.com/o6VGkGCG4r

– Game Of Thrones (@GameOfThrones) June 21, 2017
Only 24 more days.
9. Katina Powell will be on "Hey Kentucky!" tonight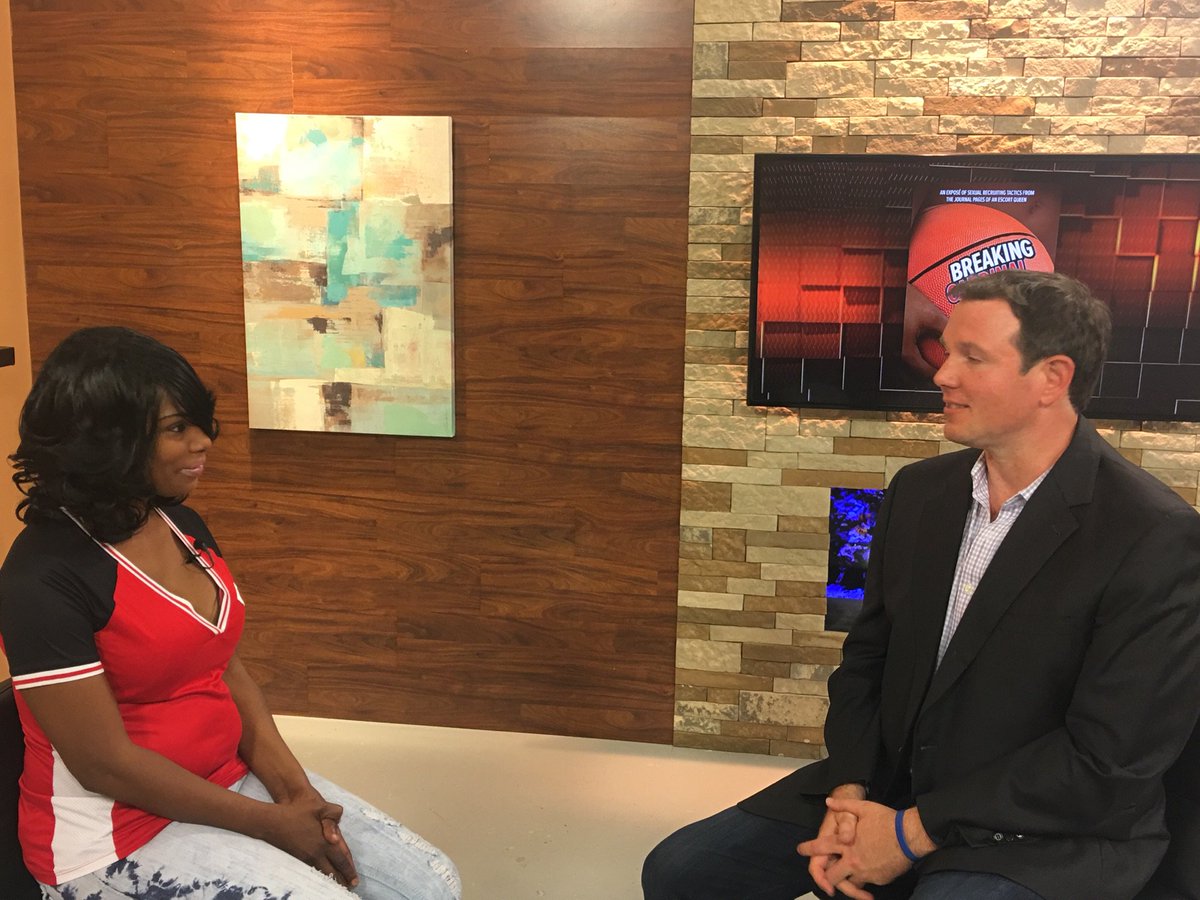 Matt tweeted out this sneak peek of their interview, and I must say, kudos to Katina for sporting red and black. Her troll game is strong.
10. KSR is in Henderson
Come on out to the Sleep Outfitters in Henderson to hear Matt, Ryan, and Drew talk about the draft, Matt's interview with Katina, and Rick Pitino's ridiculous letter to UofL supporters. Because it really was ridiculous.