Auburn is Tagged with a $100,000 Fine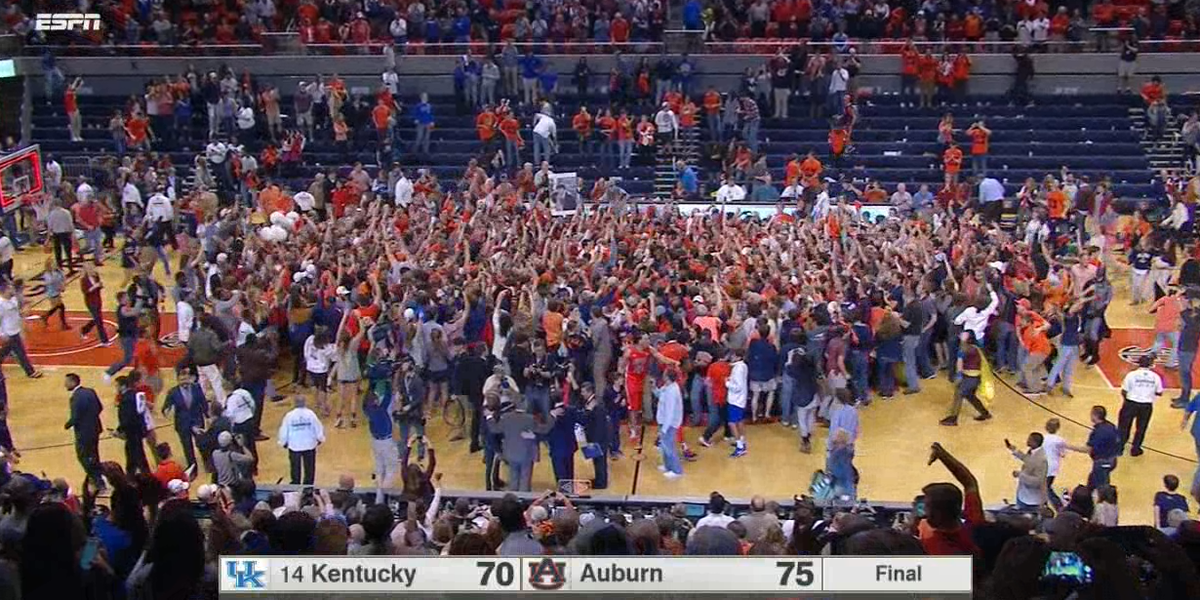 They tried to slow 'em down, but after Auburn pulled off the upset and beat the Cats for the first time since 2000, rushing the court was inevitable.  Today the SEC officially sent down their punishment in the form of a $100,000 fine.
Part of the statement from the SEC:
"The Conference has unanimously approved a policy requiring fines be applied when spectators enter the playing court after a game," SEC commissioner Greg Sankey said in a statement. "While understanding the enthusiasm following an exciting victory, fans need to remain in the stands and avoid the safety concerns associated with rushing on to the playing floor. We want to have exciting experiences around SEC games, but also want to maintain a safe environment for student-athletes, coaches, spectators and officials."
It was the first court-storming to ever take place in Auburn Arena, which opened in 2010.  The last time they received a fine for rushing the field of play was following the Kick Six victory over Alabama in the Iron Bowl.  If you ask me, that game was much more deserving of a celebration than Saturday, but I'm still waiting for somebody to ask.
d