Are You Die-Hard UK Fan Enough for the "Red Food Fast"?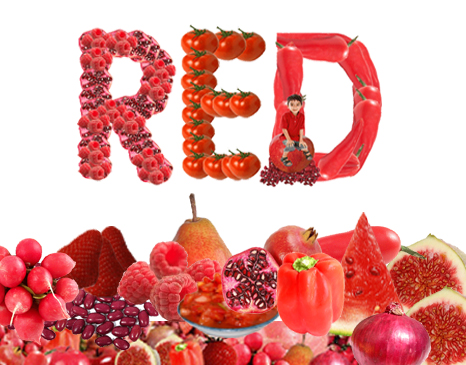 Because we are Kentucky fans, we do whatever we can to make sure our Cats win games. We change clothes, we change couches, and we abstain from bathroom breaks. We understand that the very survival of our three-point streak rests precariously on the precipice of our lucky sweatpants' left leg being rolled up at a precise moment during the KSR Live Blog. So, naturally, we are always intentional about not letting any red article of clothing touch our bodies on UK/Louisville Gameday. This is nothing new.
While we have traditionally protected the outsides of our bodies from Palpatine's favorite color, many of us have allowed a corrosive crimson to pollute the innards of our otherwise-Gameday-ready Big Blue bodies. And sure enough, when Pitino won that game in 2012, and I looked down and saw the hamburger with ketchup on it in my hands, I blamed myself. I also knew it was time for next-level mojo.
That day, I implemented the Red Food Fast on UofL Gamedays, and the Cats haven't lost since. Join me, and gloriously purge your body from the color most closely associated with Communism and Chicken Pox sores!
The premise is simple:
No Red food/drink/condiments/etc. allowed inside your body from 6pm Friday – 6pm Saturday
It's harder than it sounds–no red meat, ketchup, other red sauces, red seasoned salt, red wine, leftover candy canes, food or drink with red labels or wrappers, food or drink that kinda looks red (like bbq sauce or an overcooked leftover ham), food or drink with red food coloring (check the ingredients for things that look/sound red)…you get the idea…and you can also do this! For one day. For our Cats.
The more people who participate in the fast, the more powerful the mojo. When you are craving something red to eat during the fast, think about Boogie elbowing that food in the face, put on something blue, and jump around. If you have any questions on whether or not something is red, you can tweet me at @FakeBarneyKSR and ask me if it's okay, but understand that I am most likely going to err on the side of protecting the mojo. When in doubt, don't eat it or drink it. This is important. Are you with me? 6PM Friday night it begins. Let's do this.
No Red. No compromise. Go Cats.