Are we down on the Cats or high on Bubba Parham?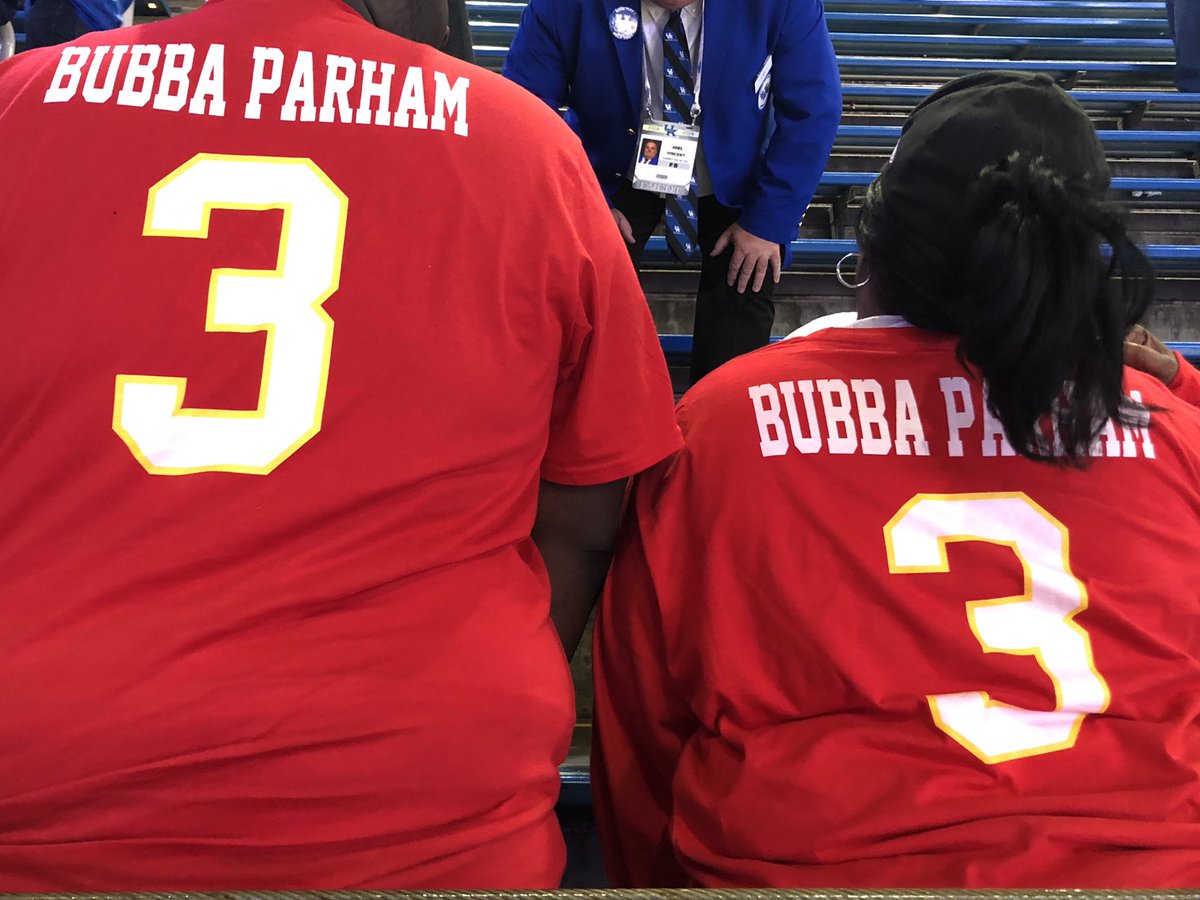 Kentucky's Sunday night game against VMI was closer than anyone expected. The Cats entered the game as a 34-point favorite out in the desert, against a team ranked last in the SoCon preseason poll, but had to fight until the very end to escape with a victory in Rupp Arena.
The game gave fans reason to worry about Kentucky's young team, but it also gave us an opposing player who will be remembered for years: Bubba Parham.
The 5-foot-11 Parham scored 35 points against the much more talented Wildcats, well above his average of 18 points per game. It's a new career-high for the sophomore from Georgia and it's a performance that puts Parham's name among the likes of David Robinson, Elston Turner and Chris Jackson, who have three of the best games by an opposing player in Rupp Arena. The Admiral went for 45 in Rupp in 1987; Turner dropped 40 in a Texas A&M upset in 2013; and Jackson had 41 for LSU in 1990. Parham's career day isn't too far behind.
If only he could've found one more three-point make, Parham would've matched Rupp Arena's highs for three-pointers made and attempted. He hit 10 of his 16 tries, just a shot short of the record 11 made (Corey Allmond, Sam Houston State, 2009) and 17 attempted by an opponent.
As a team, VMI went 19 for 38 from outside, which is a record for the most three-pointers by an opposing team in Rupp Arena. It's a stat that suggests Kentucky's defense didn't close out on shooters, but sometimes a team is just scorching hot, and that was the case Sunday night. Many of the Keydets' outside shots were over outstretched hands. I think one of Parham's almost hit the air duct in the ceiling before finding the net. It was an incredible display of shooting by the enemy.
UK assistant Kenny Payne wasn't amused, though. After the game, he said, "Historically, we've been one of the best three-point defenses in the country. When a team comes in here and knows their only way of beating us is from the three-point line, it's a little bit discouraging."
So there's the question for fans: How discouraged are we by UK's performance?
It was predicted to be a rout, but VMI hung around for 40 minutes. On one hand, we can sit back and admire what we witnessed by Parham and his teammates… because it was something to see. But on the other hand, it's another game that has us wondering what kind of team Kentucky is.
It wasn't good enough for Payne. We know that much. He was very disappointed in how Kentucky defended VMI's shooters. Free throw shooting (29-for-35) and rebounding (43-26) were two positive takeaways he named in the postgame interview, but it wasn't the defense of a potential championship team, he said.
A few other positive takeaways are PJ Washington's performance. He had 19 points and 18 rebounds to lead his team for a second straight game. It's good to see he is back on track. UK also got good things out of Quade Green and Reid Travis, while cutting down on turnovers as a team.
We should probably have more of a Kenny Payne mindset and be discouraged that Kentucky couldn't stop the shooting. But having been there to witness it, I can't help but give a lot of credit to VMI for its hot hand.
Consider my a Bubba Parham fan, but also a little bit concerned about Kentucky at this point in the year.