Andrew Harrison and Devin Booker mock Daxter Miles' comments on Twitter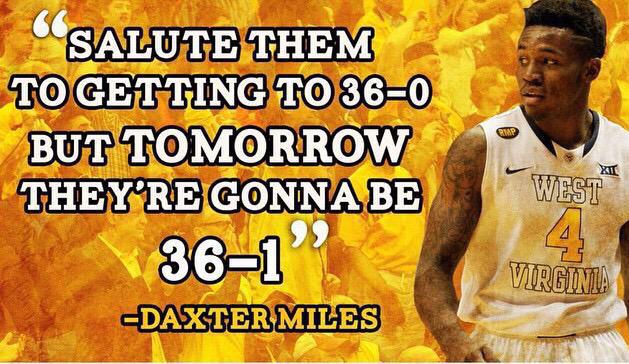 Think the players didn't notice West Virginia's yapping before the game?
Oh they noticed.
Aaron Harrison, who favorited several tweets about Miles' comment, told reporters he doesn't feel sorry for Miles right now. "He shouldn't have said that," Aaron said in the locker room.
Devin Booker and Andrew Harrison responded on Twitter with not-so subtle shots:
Lot of talkn lot of tweetin till they……..play

— Andrew Harrison (@DrewRoc5) March 27, 2015
36 and won

— Devin Booker (@DevinBook) March 27, 2015
Moral of the story: Don't poke the bear.