An Indiana fan started a petition to ban Dan Dakich from announcing Indiana games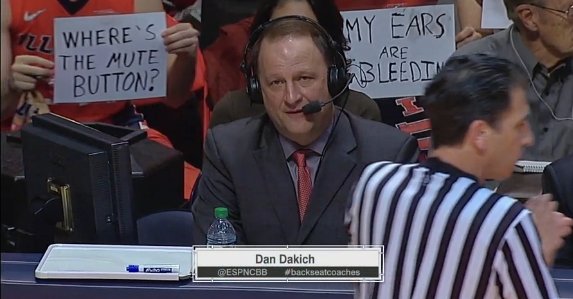 If we've learned one thing about Dan Dakich, it's that he's an absolute troll. Dakich didn't include Tyler Ulis on his list of top five point guards earlier this year, and although he's tried to backtrack on that in the past week by saying Ulis is the second best point guard in the country, he's not fooling Kentucky fans.
Nor is he fooling Indiana fans, apparently. Indiana fan James Lanham started an online petition to get Dakich banned from covering IU games for ESPN. Here's his letter to ESPN:
Dan Dakich is a cancer to college basketball. It is impossible to enjoy an Indiana University basketball game with this clown jabbering in the background. ESPN should just hire Don Fischer. Dan, we are tired of you coming out on the court showing how to play basketball poorly… we all watched you do so when you sadly wore the candy stripes. We are all tired of your snarky and arrogant tweets on twitter too. Just fire this clown and let me watch my Hoosiers in peace!
So far, Lanham has 766 signatures. Can we broaden that petition to ban Dakich from covering all games?
[Petitioning ESPN: Ban Dan Dakich from announcing IU games]