Alex Poythress ranked the 7th best power forward in college basketball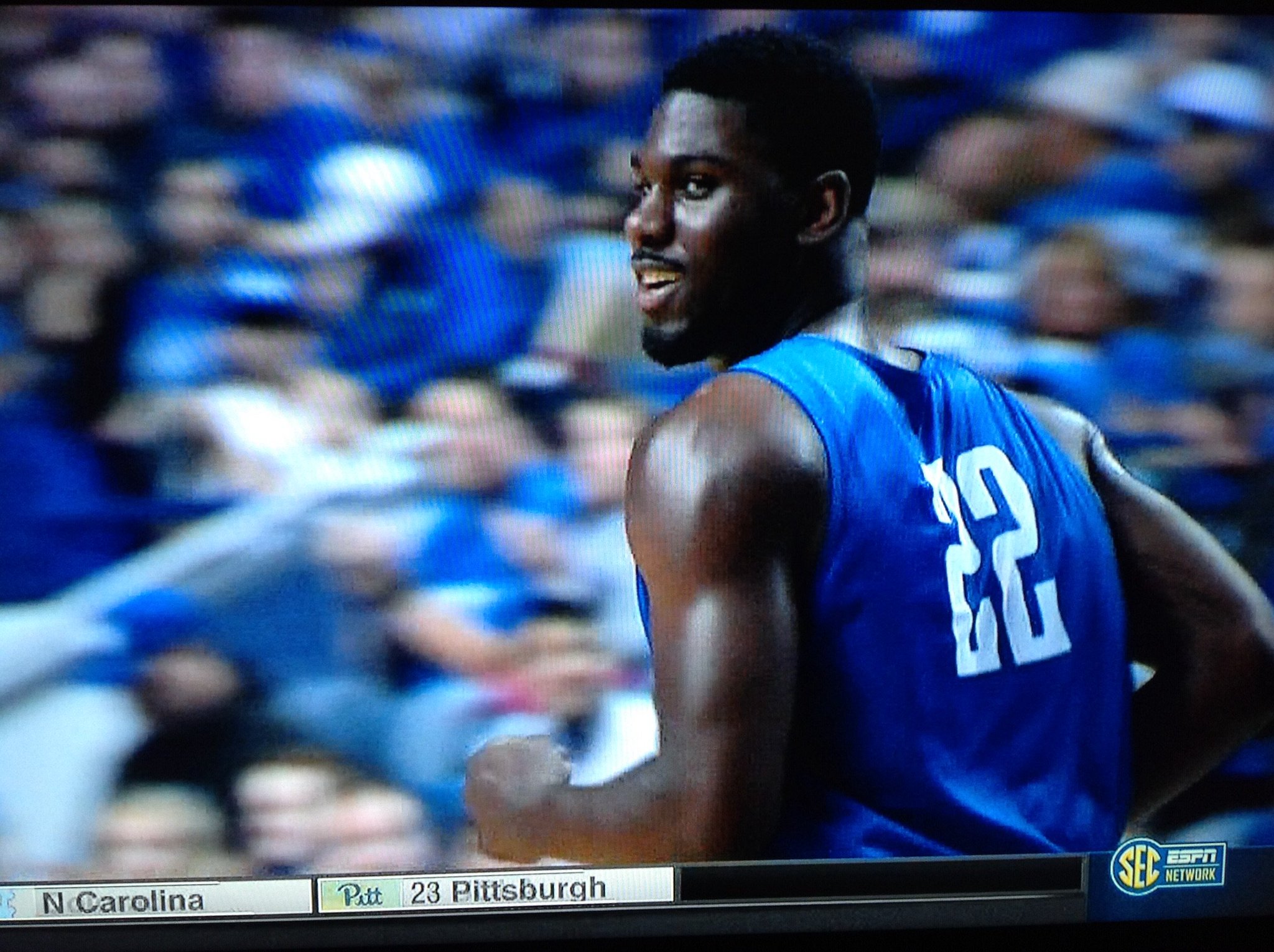 Alex Poythress is finally back after his ACL injury and looked pretty good during Tuesday's Blue/White game, scoring 17 points to go along with 7 rebounds. Poythress was also 3-4 from behind-the-arc, showing off an improved jumper that was the result of hard work during his rehab.
Mike DeCourcy of The Sporting News has been rolling out positional rankings this week, and this morning, released his Top 10 Power Forwards in college basketball. Alex comes in at #7.  Here's Mike's reasoning:
"How many times will we invest in the possibility of Poythress becoming a star? We shall make this promise: This is the last time. Poythress enters his final season at Kentucky having struggled, in large part because of circumstances beyond his control, to achieve excellence. He did fine as a freshman but was part of a sub-par team, was stuck behind a lottery pick as a sophomore and then last season missed much of the year with a knee injury. So now comes the break he deserves: He'll play the college position he fits best in a frontcourt that is not overloaded with NBA first-rounders. If he can stay healthy, he will provide experience, athleticism and not a small degree of skill to the Wildcats."
That may come off as harsh, but I think it's pretty fair. Who is Mike's #1 power forward? LSU's Ben Simmons. Check out the rest of his rankings at The Sporting News.
Video: @AlexTheGreat22 was glad to be back on the court last night, he let Kenny Payne know it. pic.twitter.com/iGNKhGmSUM

– KYwildcatsTV (@KYwildcatsTV) October 28, 2015