Alan Cutler told KSR listeners a great story about a fight with Rick Pitino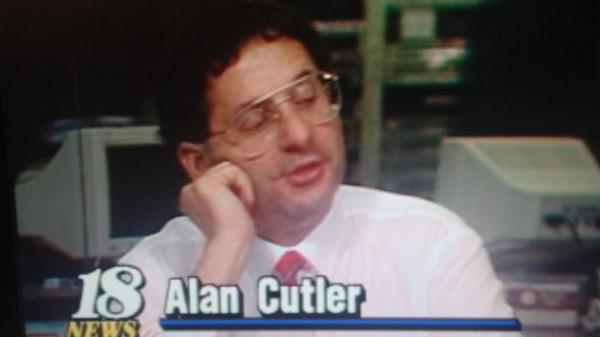 Alan Cutler has covered UK Athletics since 1987, so the LEX18 sports anchor has a story or two to tell from his career.
On today's show with Ryan Lemond, Cutler shared a few of those stories, including the Billy Gillispie chase, his first press conference with John Calipari, his favorite interviews and… a fight with Rick Pitino?
According to Alan, he obtained exclusive footage of UK players swapping places at the free throw line in a game against Vanderbilt in 1994. The three players were Travis Ford, Gimel Martinez and Jared Prickett, and all three were suspended one game for the scheme. Cutler had video proof of the switch-a-roo, what he calls the best TV story he's ever done, and Rick Pitino did not like it one bit.
At the time, Pitino and Cutler had a very good relationship, says Cutler. That all went out the window when Cutler ran the story with Ford and Jeff Brassow joking in postgame interviews about the foul line swap.
"Pitino went crazy on me. I mean he went nuts," Cutler told KSR listeners. "I'm not going to take it, so I started yelling right back. There was some words said on both sides that you can't use on this radio station. It was really nasty."
The story leads off the second hour of today's show, found below.
Give it a listen to hear more on Cutler's tight relationship with Pitino at UK in the 90s up until that fight, and what he thinks of him today.
Big thanks to Alan for filling in and sharing some great tales like this one.
Also, strong work convincing Ryan you were sick before the show, Alan.