Adolph Rupp's title teams and other UK greats to be honored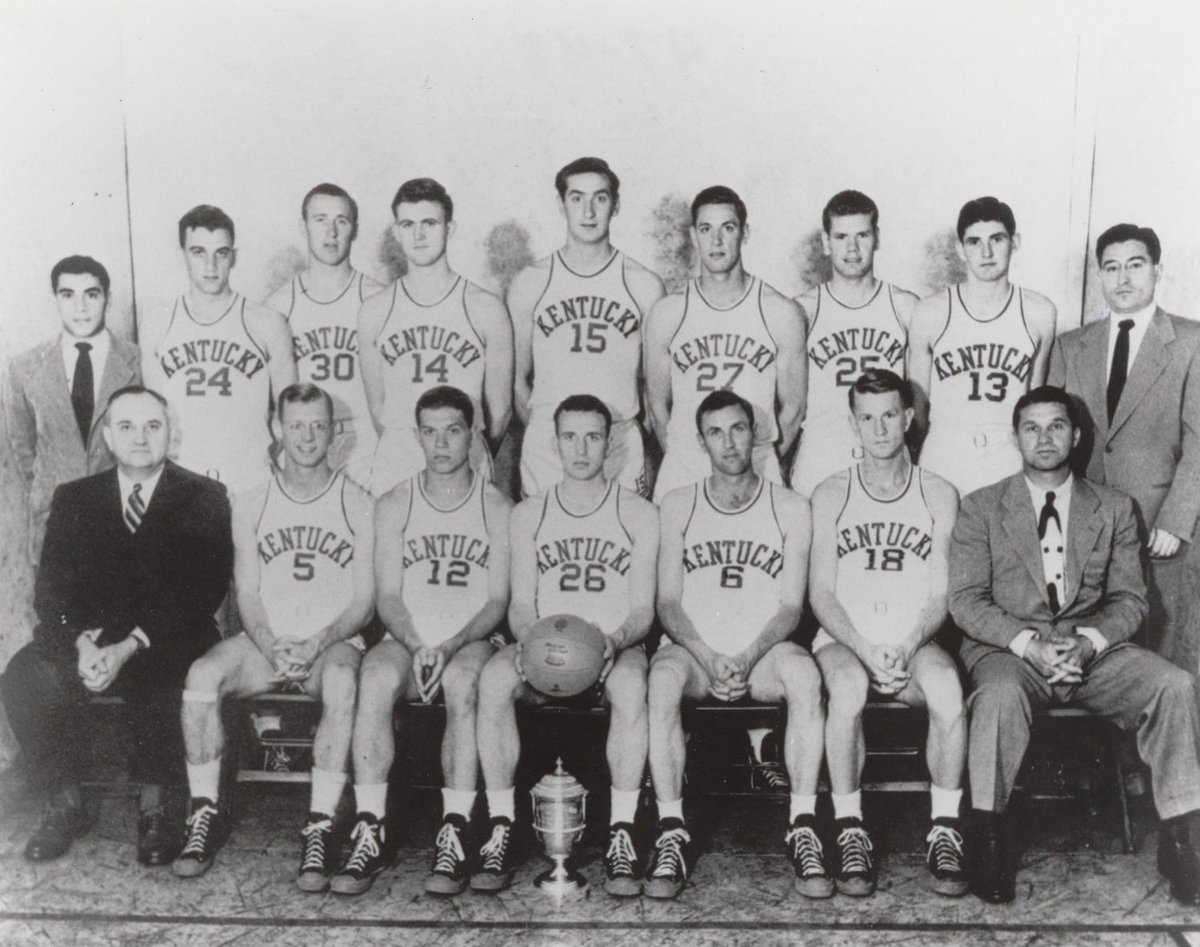 UK Athletics announced its plans to honor 14 of its best teams during the 2017-18 athletics season. The 14 teams were selected by a newly formed reunion committee established to honor elite teams of the past.
Adolph Rupp's four championship teams (1948, '49, '51, '58) will get a reunion in Rupp Arena, as well as a reunion for the 1978 men's basketball team. Rich Brooks' three teams that brought three straight bowl wins to the football program will also be honored in Commonwealth Stadium during the UK football season, which we told you about earlier this month.
Here's the full list of teams to be honored:
1978 men's basketball team — Captured UK's fifth men's basketball national championship as well as the SEC regular-season title
Adolph Rupp's national championship teams (1948, '49, '51, '58) — Kentucky's first four men's basketball national champions also combined for four regular-season SEC championships and two SEC Tournament crowns
2006-08 football teams — Won three straight bowl games for the first time in school history
1988 baseball team — Came within one win of becoming the only team in school history to advance to the College World Series
1987 and '88 volleyball teams — Captured the program's two most recent SEC regular-season and tournament titles
1988 men's tennis team — Advanced to the quarterfinals of the NCAA Championships, tied for the best finish in school history
1986 and 1988 women's golf teams — Finished fifth at the NCAA Championships in 1986, the best finish in school history, and 10th in 1988
Dates for each reunion are still TBD, and many teams will be honored together due to roster crossover and shared accomplishments.