Aaron Harrison joins Charlotte for NBA Summer League
It did not take long for Aaron Harrison to find a landing spot for the summer. Harrison will be a member of the Charlotte Hornets next month as he competes in the NBA Summer League for an official roster spot in the pros.
Coach Cal believes his former shooting guard will be fine:
I'm disappointed Aaron didn't get drafted, but he will be fine. He will be on a summer league team fighting for a position on an NBA team.

— John Calipari (@UKCoachCalipari) June 26, 2015
Summer League action begins July 4 in Orlando, although the teams for that event have not been announced. Harrison will definitely be in Las Vegas with the Hornets from July 10-20 for that 67-game showcase.
In the meantime, he can use the Courier-Journal's front page for additional motivation: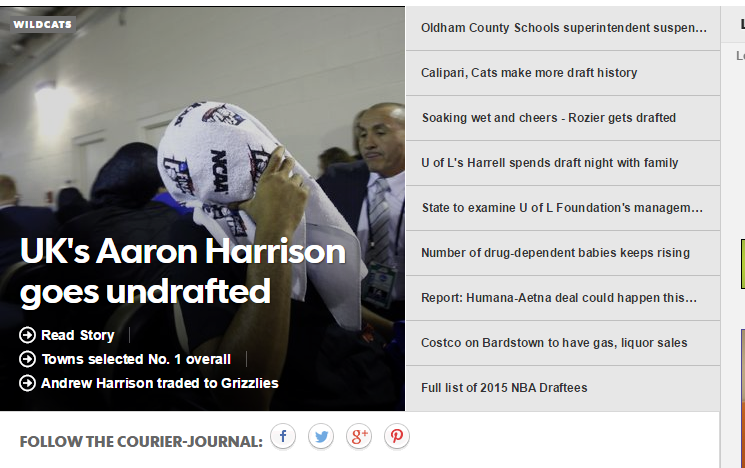 I can think of bigger stories from last night to fill that prime spot.