5 Notes from today's pre-Tennessee press conference
John Calipari, Isaac Humphries, and Mychal Mulder met with the media to preview tomorrow's game vs. Tennessee, and while I shared some of Cal's comments with you earlier, there's more to go over.
1. This team loses big leads because "they don't know" how to play while so far ahead
One of the most frustrating habits this team has is losing big leads. Calipari said he's been watching tape of when Kentucky gets up big and lets other teams back in and believes that the problem is both mental and technical, meaning this group just doesn't know how to play when they have a big lead.
"I think it's as much technical as it is mental. Like, they've got to have a plan. OK, you're up 18, here's how we gotta play. They don't know. Today we met in the morning with some film stuff and I asked the guy, 'Why didn't you do this?' He said, 'I didn't know I was supposed to.' Not his fault. If he doesn't know then we've got to teach him."
2. Yes, De'Aaron's been off lately
Fox is coming off a subpar outing vs. Alabama, but Calipari chalked it up to trying to get back to 100% from his ankle injury and illness. (Also, not playing defense to the best of his ability.)
"Well, you know, he was sick and that zapped him a little bit and I think he will be fine. The biggest issue if you look is the way he played the ball and bothered the ball and defended. He looked like Tyler Ulis. He backed up a little bit off that. That's the No. 1 weapon he has. And then the second weapon is his speed. Those are effort things. Those aren't, you know. You gotta do that first."
3. He thinks it's crazy the Fox/Bam fender bender was big news
Last week, we had Monk's laughter during the Florida rout as the example of how an otherwise small story can blow up because this is Kentucky basketball; this week, it's the fender bender that De'Aaron Fox and Bam Adebayo were part of yesterday. When asked, Calipari said he was more amused than anything to see that the story ended up "on the ticker."
"I was on an airplane and landed and then before I get back on, 'Are your guys OK?' What? They were in a fender bender that some — they were passengers in a car that were in a fender bender. I was meeting with De'Aaron before I left and he came in and I didn't even ask him because everybody said yeah, they're fine. Nothing happened. I mean, like, but you're Kentucky. It's on the ticker. What is on the ticker? You know what was on the ticker two nights ago? What Ellen and I had for dinner. It's crazy. I mean, what in the world?"
In case you missed what Calipari and Ellen had for dinner two nights ago, don't worry, she'll tell us during the Blue Apron ad on his podcast later this week.
4. Isaac Humphries is now Calipari's go-to man for the pick-and-roll
One of Calipari's favorite things to do is troll the media for not being "Basketball Bennys," and today, he teased reporters for not picking up on how he had Isaac Humphries playing pick-and-roll defense on Saturday.
"We're still experimenting. I don't know if you watched. Most of you don't. But we played pick-and-roll defense with Isaac (Humphries) a little different. You have no idea what I'm talking about, which I like."
Isaac confirmed that his role in the "reboot" is the pick-and-roll.
"For me, honestly, it's just coming out and playing with confidence and aggression and fighting. But for the bigs as a whole, we've all–pick-and-roll defense is something that we have to figure out and we've been working on that a lot over the past week. And rebounding. Offensive rebounding, defensive rebounding. And honestly, the biggest thing for me in the reboot is pick-and-roll defense."
5. Mychal Mulder said watching the Tennessee game on TV while he was sick was "really unpleasant"
Mulder missed four games due to an illness, including Kentucky's loss in Knoxville a few weeks back. Mulder didn't even travel with the team on that trip and said having to watch his teammates lose on television was not a fun experience.
"It wasn't the best thing for me. Really unpleasant experience. The Tennessee game I wasn't even in the building," Mulder said. "It's different watching it when you're not there. It's a little bit of a different experience. I was a little frustrated. I just felt how all these guys were feeling. Feeling like we could have played so much better. But we're really not focused on that game anymore. That's not really who we are. We know that. So we're focused on what's coming up next."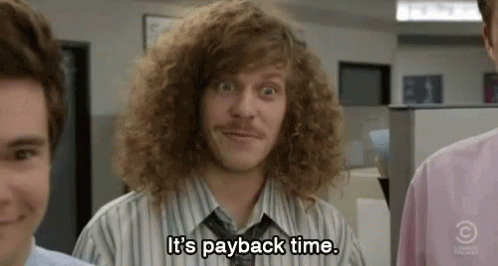 Videos from today's pressers after the jump.