4.5 million people watched the UK Team Stream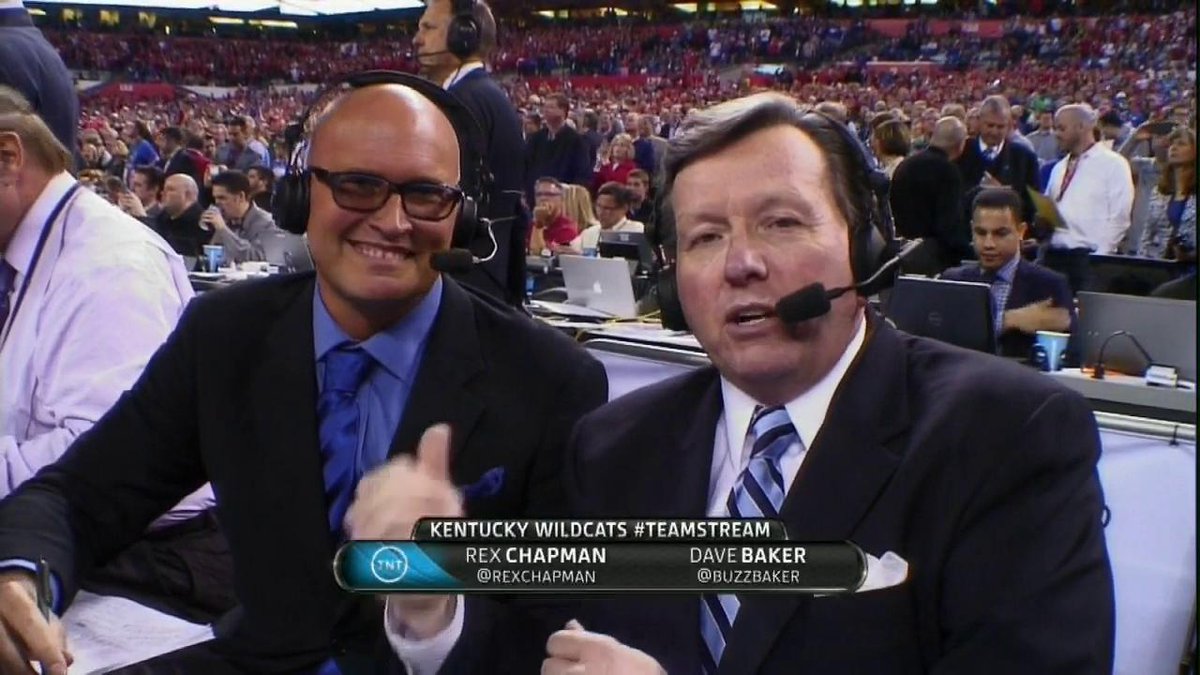 The television numbers from the Final Four are in and Kentucky's Team Stream of the semifinal game was a hit. Over 4.5 million people tuned in to hear Dave Baker, Rex Chapman and Michael Eaves on TNT, the highest viewership of any of the four Team Streams and up from last year's in Dallas.
The game averaged 16.796 million viewers on TBS; 4.501 million on TNT; and 1.329 million on truTV. Duke and Michigan State, on the other hand, averaged 11.138 million viewers on TBS; 3.415 million on TNT; and 754,000 on truTV.
Congrats to Rex, Buzz and Michael on the successful broadcast of the unsuccessful game.