A Look At SEC Basketball Ahead of Saturday's Opener
Kentucky will soon open its conference schedule with Ole Miss this coming Saturday, after going 10-2 through the first half of the season. Wins over Duke and Louisville were by far the highlight of the November and December slate, with losses to UCLA and Ohio State ruining a potential unblemished record entering the new year. But even with those two hiccups, things are just fine in Lexington. The Cats are ranked No. 10 in the AP poll, everyone is healthy and Camp Cal is underway.
So tonight, as we wait it out during this week away from basketball, between the Louisville game and the SEC opener in four days, why don't we take a look at what lies ahead. To all you Basketball Bennies out there, you've probably kept up with the happenings around the Southeastern Conference throughout the season. But to the common fan, there is plenty to know and learn about the remaining teams on Kentucky's schedule.
For instance, South Carolina is undefeated. Did you know that? It's true. It's also true that Marcus Thornton finally graduated from Georgia. However, Mark Fox still has a Gaines on his roster, as required for all Georgia teams over the last three decades.
You can learn fun facts like those, and more, in tonight's look at the SEC. Many of the league's teams are still wrapping up their non-conference games tonight, but this is how each team stands as of this moment — when I was sitting on my couch, anxiously counting down the minutes until the next Kentucky basketball game.

Ole Miss (10-2)
Sat, Jan 2 | Home
RPI: 60
Biggest Win: Georgia State (55)
Worst Loss: George Mason (181)
Player To Know: Stefan Moody (23.8 ppg)
Ole Miss gave Kentucky all it could handle in Rupp Arena last season, forcing overtime against the unbeaten Cats and falling one three-pointer shy of a second OT. The Rebel backcourt of Stefan Moody and Jarvis Summers combined for 48 points in that game, led by Moody's 25 on 5-of-7 shooting from beyond the arc.
Moody is back this season and leading all scorers in the Southeastern Conference at almost 24 points per game. He is helped out by Sebastian Saiz, the only other Rebel averaging double-figure scoring, as well as the team's only double digit rebounder. The junior forward averages a double-double with 11.7 points and 10.2 rebounds per game, and he is one of only three players in the conference averaging a double-double through the first half of the season.
Andy Kennedy's team has losses to Seton Hall and George Mason this year, and almost lost to a very bad Troy team in the final game in Tad Smith Coliseum. The Rebels will likely go as Moody's shooting goes on any given night.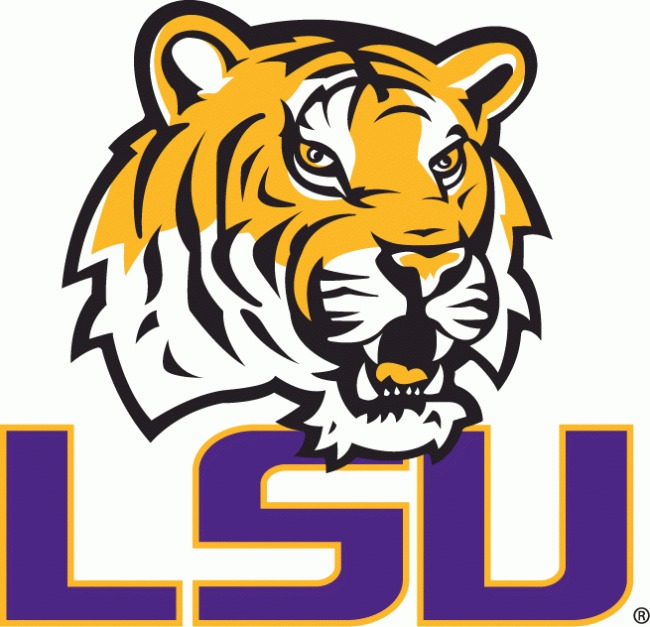 LSU (7-4)
Tue, Jan 5 | Away
Sat, Mar 5 | Home
RPI: 167
Biggest Win: Oral Roberts (70)
Worst Loss: Houston (173)
Player To Know: Ben Simmons (19.9 ppg, 13.1 rpg, 5.8 apg)
LSU has the best player in college basketball in Ben Simmons, who is a lock to hear his name called first in next summer's NBA draft. The Tigers also have Antonio Blakeney, the third-ranked shooting guard in last year's class.
The problem is, LSU head coach Jonny Jones is incompetent. Jones' Tigers have three losses to teams outside the top 100 and only one win inside of it. The SEC's fourth-ranked team in the preseason is likely NIT bound, unless it can put together a run through conference play or produce an SEC tournament championship.
Once believed to be a major threat to the Cats, LSU has underachieved thus far. The return of Keith Hornsby will help, but Jonny Jones is still Jonny Jones — and that's not a good thing.
The one good thing going for LSU is it can score. Its 84.9 points per game ranks 21st in the country.

Alabama (7-3)
Sat, Jan 9 | Away
Tue, Feb 23 | Home
RPI: 28
Biggest Win: Notre Dame (44), Wichita State (53)
Worst Loss: Oregon (18)
Player To Know: Retin Obasahon (13.0 ppg)
For a team that was picked second-to-last in the conference in the preseason, Alabama has done quite well. The Tide's three losses came to teams with an RPI currently inside the top 20, and two of its seven wins came against teams ranked in the AP poll, in consecutive games. Those wins were over then-No. 17 Wichita State and then-No. 20 Notre Dame, and marked the first time Bama defeated two straight ranked teams since the 2005-06 season, one decade ago.
First-year head coach Avery Johnson has his team playing well. There's nothing flashy about what Alabama is doing — it's just winning ball games.

Mississippi State (6-5)
Tue, Jan 12 | Home
RPI: 191
Biggest Win: Eastern Washington (186)
Worst Loss: Missouri Kansas City (128)
Player To Know: Gavin Ware (17.8 ppg, 7.7 rpg)
If you're Malik Newman, one of the top-rated players in last year's high school class, you have to wonder if Mississippi State was the right choice. Newman turned down the bright lights of Kentucky to attend Mississippi State, a team that is bound for the NIT. The Bulldogs have three losses outside the top 100 and only one win inside the top 200.
Gavin Ware and Craig Sword, who have been at State for fifteen years, are doing their best to make the most of their senior years. Those two, along with Newman, should be enough to make a somewhat decent team, but that has not been the case. The Bulldogs are pretty bad.

Auburn (6-5)
Sat, Jan 16 | Away
RPI: 81
Biggest Win: Mercer (100)
Worst Loss: Harvard (108)
Player To Know: Kareem Canty (19.3 ppg, 6.1 apg)
Bruce Pearl and the Auburn Tigers have lost three of four games, dropping the last two to Hawaii and Harvard, and another to Xavier, the No. 1 team in the RPI.
But Pearl has some real talent in Kareem Canty, Tyler Harris and Cinmeon Bowers. Canty is second in the SEC in scoring and third in assists, while Harris and Bowers each rank in the top five in rebounding. Together, those three account for 46 of Auburn's 79 points per game.

Arkansas (6-5)
Thu, Jan 21 | Away
RPI: 151
Biggest Win: Evansville (75)
Worst Loss: Mercer (100)
Player To Know: Moses Kingsley (16.1 ppg, 10.3 rpg)
With three players averaging 16 points or better, the only three in double figures on the team, Arkansas is a three-man show in the scoring department. Meanwhile, Razorback point guard Jabril Durham is dishing out a league-best 7.7 assists per game.
Inside, Moses Kingsley join LSU's Simmons and Ole Miss's Siaz as the only three players averaging a double-double in the SEC. The sophomore from Huntington Prep, a former high school teammate of Andrew Wiggins, is averaging 16.1 points and 10.3 rebounds per game.

Vanderbilt (7-4)
Sat, Jan 23 | Home
Sat, Feb 27 | Away
RPI: 50
Biggest Win: Wake Forest (65)
Worst Loss: Baylor (95)
Player To Know: Damian Jones (12.5 ppg, 6.5 rpg)
Vanderbilt lost a very tight one at home to Dayton, the No. 10 team in the RPI; and played well in losses to Kansas and Purdue, the current No. 2 and 14 teams in the AP poll. Its only other loss came to Baylor on the road by way of a game-winning three-pointer from the Bears, so the Commodores' 7-4 season record could easily be more like 9-2, with the two losses coming to two of the best teams in the country. Point being, Vanderbilt is good.
With stars like Wade Baldwin, Damian Jones, Luke Kornet and your boy Riley LaChance leading the way, Vandy will pose a threat to anyone on its remaining schedule, Kentucky included. The Cats will get a shot at the Dores at home and then again at Memorial Gym, where Kentucky also seems to have trouble getting the job done.

Missouri (5-6)
Wed, Jan 27 | Home
RPI: 124
Biggest Win: Northern Illinois (117)
Worst Loss: NC State (106)
Player To Know: Kevin Puryear (12.1 ppg, 4.3 rpg)
One of the worst teams in the Southeastern Conference and the only one with a sub-.500 record, Missouri can at least say it has played a tough schedule. The Tigers have road losses to two top 10 teams in Arizona and Xavier, as well as neutral game losses to Kansas State, Northwestern and Illinois, and a home loss to NC State.
However, it has been a long time since Mizzou has done anything in the win column. None of its five wins this season came against top 100 teams, and the Tigers have only three wins over Power 5 conference teams since the 2013-14 season.
Last year, Kentucky sent Mizzou home from Rupp Arena with an 86-37 loss. The 37 points scored were the fewest by an SEC opponent since 1987.

Tennessee (6-5)
Tue, Feb 2 | Away
Thu, Feb 18 | Home
RPI: 117
Biggest Win: Army West Point (126)
Worst Loss: Nebraska (221)
Player To Know: Kevin Punter (22.1 ppg, 4.0 rpg)
The Rick Barnes era of Tennessee basketball is off to a Rocky start. (See what I did there?)
The Vols have lost four of six games and five overall, despite having one of the league's best scorers in Kevin Punter. Punter's 22.1 points per game ranks second behind Stefan Moody's 23.8, and he is shooting almost 50 percent from the field. Tennessee also has a stud in senior forward Armani Moore, who is averaging 15.6 points and 7.5 rebounds per game.
It appears the key to beating Tennessee lies in getting the Vols outside of Knoxville. The team is currently 6-0 at home and 0-5 away or on neutral sites.

Florida (8-3)
Sat, Feb 6 | Home
Tue, Mar 1 | Away
RPI: 11
Biggest Win: Saint Joseph's (33)
Worst Loss: Purdue (27)
Player To Know: Dorian Finney-Smith (14.0 ppg, 7.8 rpg)
Florida is 8-3 on the year and all three losses came to teams currently ranked in the top 15, and all three were outside of Gainesville.
First, the Gators lost to No. 14 Purdue in the Hall of Fame Tip-Off Tournament. Then came back-to-back losses at No. 13 Miami and at No. 1 Michigan State.
Florida has handled its other eight teams, winning all but one of the eight by double digits. Its closest was a two-point win against Oklahoma State on a neutral site in the Orange Bowl Classic.
The Gators, and maybe Vanderbilt, will challenge Kentucky for the SEC East, per usual.

Georgia (6-3)
Tue, Feb 9 | Home
RPI: 41
Biggest Win: Oakland (97)
Worst Loss: Kansas State (48)
Player To Know: Yante Maten (15.9 ppg, 7.4 ppg)
Mark Fox's squad is one of the best defensive teams in college basketball, having the seventh-best defensive field goal percentage in the nation. Opposing teams are shooting only 36.4 percent on the Dawgs this season.
And though the team already has three losses thus far, all three were very tight games. In fact, Georgia lost those three by a total of 11 points, two being two-point games.
As for the scoring, four players — Yante Maten, J.J. Frazier, Kenny Gaines and Charles Mann — account for 55 of Georgia's 71 points per game. No one else on the roster averages more than three points.

South Carolina (11-0)
Sat, Feb 13 | Away
RPI: 39
Biggest Win: Oral Roberts (70)
Worst Loss: —
Player To Know: Michael Carrera (12.7 ppg, 6.0 rpg)
Undefeated South Carolina hasn't played anyone, but undefeated is undefeated. The Cocks' best win was against the No. 70 team in the RPI, and six of the other 10 wins were against teams outside the top 200, including one over No. 303 Lipscomb.
The Gamecocks' unbeaten record earned them a No. 20 ranking in the USA Today Coaches poll this week, and a No. 24 ranking in the AP.
However, one would have to assume the loss column will start getting some tallies once SEC play begins, if not Saturday against Memphis.

Texas A&M (9-2)
Sat, Feb 20 | Away
RPI: 14
Biggest Win: Texas (23)
Worst Loss: Syracuse (77)
Player To Know: Danuel House (15.5 ppg, 5.5 rpg)
The third of the SEC's three ranked teams and arguably the second best team in the conference, No. 19/20 Texas A&M is having a great year. With non-conference wins over Texas, Gonzaga, Kansas State and Baylor, the Aggies have already proven they can win big games.
One of the keys to A&M's offense is the ability to share the basketball. The Aggies rank 10th in the country with 19.2 assists per game. Most of those assists go to Danuel House and Jalen Jones, who are each averaging 15 points per contest.
Kentucky's February 20 road trip to College Station may be the toughest on its schedule.
But first, Ole Miss in four days…