Pitino considered "Least Likable Figure In College Sports" by at least two people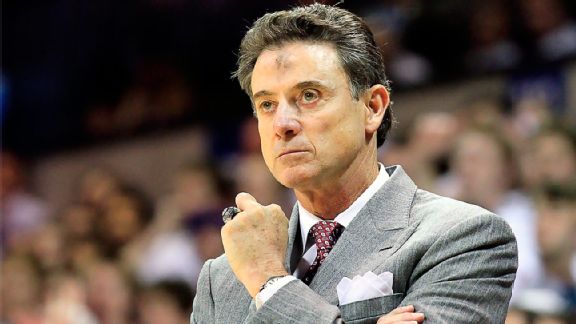 Aaron Torres of FoxSports.com and "One and Fun" fame called Rick Pitino the "Least Likeable Figure In College Sports" in his latest masterpiece.
Torres wonders what the reaction would be if John Calipari had flipped off a fan and ducked the postgame press conference. It's a fair question, and we all know the answer:
I'm pretty sure that it would be a code-red, ring the sirens, national crisis that would be the lead story on every sports debate show in America. We would be talking about what a sore loser he is and how he needs to set a better example for his players, with hack TV personalities all across the country (who probably haven't watched a game of college basketball all season) saying "This is typical Calipari." The reaction would be similar (minus the last part) if Coach K or Jim Boeheim had done the same, and I'm pretty sure there would have been more pure outrage if a Louisville player had given Kentucky fans the middle finger, rather than Pitino himself. After all, didn't everyone freak out when an Ohio State football player flipped off Michigan fans a few years back? Although in Pitino's defense, he only flipped up one middle finger, so maybe he only deserves half the outrage that an unpaid, 21-year-old college kid gets, right?

(Yes, I'm kidding).
So why is Pitino constantly given a pass for his actions? I don't know. But I do agree with Aaron: Pitino is the least likable figure in college sports.
Read more on why…
Rick Pitino is the Least Likable Figure In College Sports