11 Ways to Spend Your Bye Weekend
There are two ways to look at a bye week:
Pout that your team's not playing, or
Seize the opportunity to rest and reconnect with the part of your life that doesn't involve sports.
Although my immediate reaction is to do the former, I'm making an effort to do the latter this weekend. If you are too, here are ten eleven recommendations on how to spend your bye weekend and what you'll need to make them happen:
1. Put on your sweater and go buy some pumpkins and mums
Few things make me happier than "open window weather." Seriously, just ask my husband. Last weekend, we didn't get a taste of fall, we got a taste of late November/early December nastiness, followed by a heat wave here in Nashville that forced me to turn on the AC. Where in the hell is fall, y'all? Fortunately, it looks like it arrives Saturday. So, put on your favorite sweater and head to the farmer's market or the pumpkin patch and get your fall on. Or, open the windows, sit on the couch with some apple cider and live vicariously through the millions of pictures people will upload of themselves and their families at the pumpkin patch.
Mums: $8-$20 each, depending on size
Pumpkins: $5-$15 each, depending on size
Hot apple cider: $1.50 per cup
Instagram opportunities: priceless
2. Read "Breaking Cardinal Rules"
It's only 104 pages, and although it can be hard to read at times, the parts about Katina and her girls going to the UofL dorm make it a page-turner.
E-book: $9.99 on Amazon
Butter Lovers Microwave Popcorn: $3.98/12-pack
Or, you can listen to KSR's dramatic reading for all the best parts:
Video: free
Paper towels to clean up the drink you'll spit out when you see Tomlin and Woo's parts: $0.99/roll
3. Watch Louisville fans meltdown over the prostitute scandal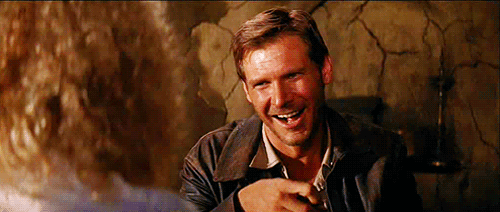 This morning, Ohio State freshman JaQuan Lyle confirmed the escort allegations surrounding the Louisville basketball program, the first step towards making this nightmare for Cards fans a reality. Things really got interesting this afternoon when an anonymous former Louisville player confirmed there were strippers in the dorm and Rick Pitino told Terry Meiners he considers resigning "taking the cowardly way out."
If you want to witness the meltdown, visit Inside The Ville, Card Chronicle, Cardinal Authority, or CardinalSports.com. Don't worry; if taking joy in this makes you a bad person, we'll party in hell together.
Shipyard Pumpkinhead Ale: $9.99/6-pack
More Butter Lovers Microwave Popcorn (good think you got that 12-pack)
4. Go see "The Martian"
I finished the book last night and cannot wait to see it portrayed on film. Like I said earlier this week, I'm not really into sci-fi, but Andy Weir, the author, found a way to balance science with humor. Considering it's a book about an astronaut fighting for survival on Mars, it's really, really funny, mainly because we're treated to Watney's internal dialogue. It'll be interesting to see how director Ridley Scott translates this to the big screen.
Movie ticket: $10-$15 each
Medium popcorn: $7.50
Medium Diet Coke: $5.50
Small candy: $3.00
5. Rewatch Kentucky's four wins this season
If you just can't go without a UK football fix, why not do your own midseason review and watch UK's four wins this season? There have been a lot of highlights, and, yes, a few lowlights. In fact, you have our permission to skip the second half of the Louisiana Lafayette game and the first half of the Eastern game. Instead, focus on Towles' growing rapport with his receivers, the balanced rushing attack, and a defense that proved us all wrong.
6. Try to actually learn the words to "Grove Street Party"
Like many of you, I can only decipher "I GOT A WHOLE LOTTA MONEY" and "It's a party, it's a party, it's a party." With another big game coming up and plenty of opportunities to play the song, why don't we learn the actual wor—YEAAAAH, just kidding. I googled the lyrics. No need to learn them. Let's just stick with the parts we know, okay? Especially you kiddos out there.
"Grove Street Party" on iTunes: $1.29
7. Catch up on other college football
The slate of games is kind of meh this week, but I'll be watching Tennessee vs. Georgia on CBS at 3:30 p.m. to get my first good look at the imploding Volunteers. Other interesting games on the docket:
#10 Oklahoma vs. Texas, ABC, Noon: This will be a massacre, but I can't turn away from watching Charlie Strong's train wreck at Texas
#13 Northwestern vs. #18 Michigan, BTN, 3:30 p.m.: LOL, just kidding. Go Wildcats though.
#7 LSU vs. South Carolina, 3:30 p.m.: It was nice of LSU to host the game since Columbia's under water, but before we praise the magnanimous Tigers too much, people do realize they get a home game out of it, right? Leonard Fournette will roll.
Arkansas at #8 Alabama, 7 p.m., ESPN: I refuse to believe Arkansas is as terrible as they've looked and that Alabama is as good as they looked against Georgia. Regardless, Tide will roll.
#11 Florida at Missouri, 7:30 p.m., SEC Network: No way Florida keeps this up, right?
If you're watching at home:
More of that Shipyard Pumpkinhead Ale: $9.99/6-pack
Pizza and/or wings from local chain: $15-$20
Watching games without putting on real pants: Priceless
If you're watching at the bar:
Pitcher of beer: $12-$18
Dozen wings: $12
Chance to laugh at sad Tennessee fans: Priceless
8. Watch the NBA Cats ball in exhibition games
If you're really desperate for some UK sports and have NBATV, you're in luck. The network will be airing preseason NBA games throughout the weekend and because former Kentucky players are all over the league, there are ample opportunities to check them out. Here's a schedule of games on NBATV:
Friday, 7 p.m.: New York Knicks @ Washington Wizards (John Wall, Josh Harrellson)
Saturday, 8 p.m.: Chicago Bulls @ Minnesota Timberwolves (Karl Towns)
Sunday, 1:30 a.m.: LA Clippers (Chuck Hayes) @ Charlotte Hornets (MKG–injured, Aaron Harrison)
Sunday, 9:20 p.m.: Haifa @ Los Angeles Lakers (Julius Randle)
Cost? NBATV is part of the premiere sports package on most cable/satellite plans, but really, if you look at it reasonably, it'll practically pay for itself considering the number of former Cats you'll watch this season.
9. Clean the house
It's never fun, but think of the brownie points you'll earn with your spouse or significant other!
Windex: $3.99
409 cleaner: $4.49
Your spouse or significant other being cool with you tailgating early Thursday instead of picking up the kids from school: Priceless
10. Watch UK's practice Sunday night on ESPNU
The weekend isn't totally devoid of UK sports. On Sunday night from 7-9 p.m., ESPNU will air UK's basketball practice, giving you your first glance of the 2015-2016 Kentucky Wildcats, most notably the newcomers. According to UK, the practice will include drills, 3-on-3, and 5-on-5 scrimmaging, so, plenty of opportunities to see what Skal, Jamal Murray, Isaiah Briscoe, Isaac Humphries, Charles Matthews, and Mychal Mulder can do. Cal claims his team stinks right now, but for at least two hours on Sunday night, we'll be the judge of that.
ESPNU: Part of most cable/satellite sports packages or FREE with a friend's cable sign-in
Sunday evening beverage: Whatever you've got in the house
Kentucky basketball on national television in October: Priceless
UPDATE: 11. Keeneland, duh
See what happens when you live outside of Kentucky long enough? The best pastimes slip your mind. How could I forget Keeneland?! You should definitely do that. Save some whiskey sours for me, I'll be there next Saturday.
Admission: $5
Burgoo: $5.95
Keeneland beer (it's different there!): $4
Whiskey sour: $6.25
How are you spending your bye weekend?