10 Things You Need to Know About Arizona State
They only have one bad loss.
Bobby Hurley debut as the Sun Devils' head coach didn't go as planned.  They gave up a 10-point second half lead to the lowly Sacramento State at home to lose 66-63.  Sacramento State didn't miss a shot in the final four minutes, taking the lead with two minutes to go and never looking back.  Since then they've won six of seven, with the lone loss coming in overtime to a pretty good Marquette team.
They have four returning starters from last year.
Although, those four starters are the only people returning on a team with seven newcomers.
They have plenty of beautiful women. 
ASU is consistently ranked as one of the best-looking schools in the nation.  It's difficult to debate the validity of those rankings.
Their strength is in the post.  
The Sun Devils' strength is Kentucky's weakness.  The 3, 4 and 5 positions are all over 6'7″, outrebounding their opponents by an average of 8 a game.  Forward Savon Goodman is their best player, leading the team in scoring and rebounds, averaging 13.4 points and 8.4 rebounds a game.  Their' 6'10" center is a less doofy version of Welsh from UCLA.  He's a hulking individual with a sweet sleeve tat.  The guy isn't a go-to offensive threat, but he rarely misses when he gets the chance to shoot.
Kentucky must play physical in the post, something they haven't proved they can do consistency this year.  If Skal and Co. aren't boxing out on the defensive glass, the Sun Devils have a chance to pull off the upset by scrapping for second chance points.
Tra Holder was an all Pac-12 Freshman.
This team may all be about the bigs, but the former point guard head coach has somebody to work with.  Holder averaged 10 points a game during the second half of last season and has the potential to get hot.  Holder dropped 22 against NC State and 15 against Marquette earlier this season.
They have so many beautiful women.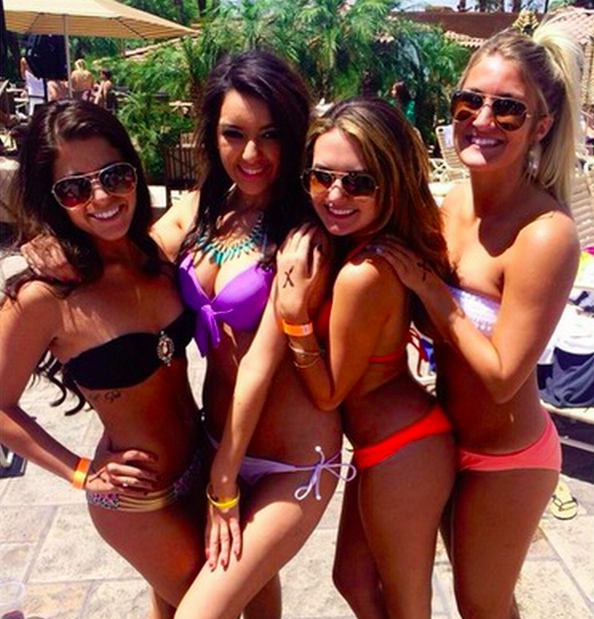 ASU Beat Creighton 
Creighton isn't as great as they were with Doug McDermott, but nonetheless, it's no small task to beat Creighton in their own gym.  Down 8 at half, Savon Goodman scored 23 points to carry the team to victory.
They've won 3 games in a row decided by 3 points or less. 
The most significant immediate change when Bobby Hurley is how his team has performed late in games.  After a 2-6 record last year when games were decided by three points or fewer, they're finding a way to win after that silly season-opening loss.
Gerry Blakes is due. 
Their other scoring guard is averaging 12.1 points per game, but still hasn't played his best.  Last year he scored more than 20 points on five different occasions.  The JuCo transfer shoots 31% from three-point land.  The Cats should dominate in the backcourt, but kids have a way of hitting crazy shots when they make the trip to Rupp Arena.
Did I mention they have beautiful women?