Your afternoon point guard update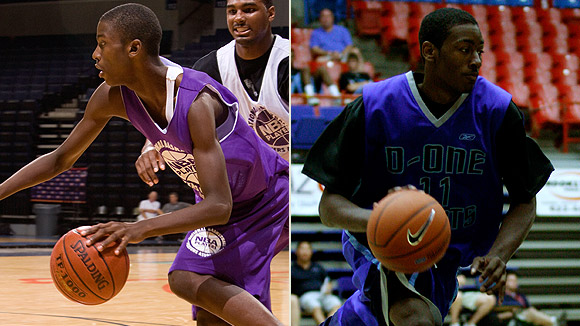 Well, in case you haven't heard, John Wall got charged earlier with breaking and entering after he apparently entered a foreclosed house in an effort to get his swerve on (or so we think).  Anyway, some of you have said that he basically needs to be burned at the stake and some of you, like me, think that what Wall did was against the law but not criminal (make sense?) and is deserving of nothing more than a slap on the hand.  But, what does a lawyer have to say about it?
Get your answers as Matt joins Bomani to talk about John Wall's current predicament.  Listen to the audio here.
Also, Eric Bledsoe, who said earlier that he would announce his college choice on Wednesday, told Zagsblog that his decision would not hinge on Wall whatsoever and that he could see them playing together. Also, the young man showed a bit of confidence when asked if it bothered him that Wall seemed to be UK's first choice:
"No, sir. No it don't. I'm going to play my position either if he do go or he don't."
Gotta love the swagger.