Worldwide Wes reads "K.R.S." every morning; listen on today's podcast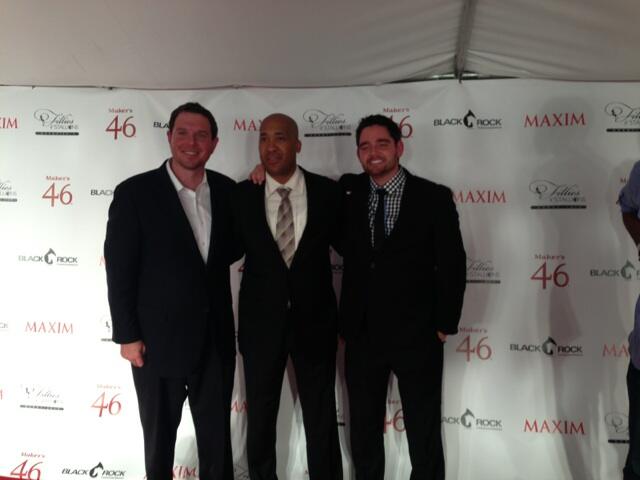 Worldwide Wes does four things when he wakes up in the morning, no matter where he is in the world:
He checks his e-mail.
He checks his stocks.
He checks ESPN.
He reads KentuckySportsRadio.com.
Wes told us he pulls up KSR every morning on his iPad to see what's going on with his "nephews" and everything else around the University of Kentucky. We're honored to be the fourth stop on his tablet. Thanks, Uncle Wes.
But when we introduced him to Lauren,our new friend at MAXIM and the only person on the planet he didn't already know, dyslexia kicked in. Wes emphatically told her we're his guys from K-R-S. We couldn't help but laugh and roll with it. We even considered changing the name of the whole operation to accommodate him.
You can hear the longer version of our encounter with The Most Interesting Man In The World and other tales from the Kentucky Derby on today's podcast over at TalkRadio1080.com. Matt and Ryan Lemond recapped the weekend and took a look ahead to two big announcements that have everyone in Big Blue Nation sweating bullets.
Have a listen.