Interview With Stacey Poole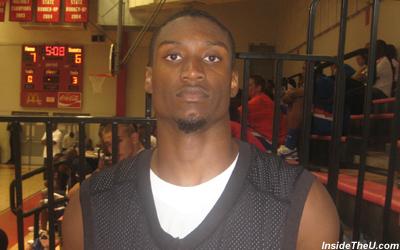 This weekend the Cats played host to Stacey Poole, one of their top targets in the 2010 class. Along with point guard prospect Brandon Knight, Poole was able to attend Kentucky's football game against in-state rival, Louisville, and also view all that Kentucky's campus and athletic facilities had to offer. At his fingertips and in his face were the hottest coach in America, some of the nation's top college players and a program rich in tradition and not shy about showing it. So after taking all that in, what was the one thing that stuck out to Mr. Poole the most?
"The fans. The fans are great…the fans are great. They showed us a lot of love when we were there. A lot of love"
The way in which the visit was conducted stuck out as well. "Instead of being with us the whole time, [Coach Calipari] had us stay with the players most of the time and walk around with them because if we were to end up going there that's what we would be doing everyday."
Calipari didn't let Poole leave without sitting him down for a serious one-on-one conversation, though. "He just talked about me being in the program. He would like to have me. We just had a good conversation, getting to know each other. That was it." He continued, "Coach doesn't put any pressure on you. The offer is out there on the table. It's up to me whether I want to go there or not."
Calipari wasn't the only one to impress the young wing. "The players are good people, too. They have good personalities. I was with my host, Darius Miller, he was real good, showing me around. I was with John Wall also and Demarcus Cousins. That was wonderful. It was just a nice time," he said. Patrick Patterson and Jon Hood were also present as Poole and Knight were shown Calipari's offense, the workout facilities and basically what day-to-day life for a Kentucky Wildcat is like.
When talking about the possibility of being a Wildcat, Poole said, "It would be a really good situation if I was to decide to go there because it's just a really good program and [Coach Calipari] is a good coach. He's really enjoys what he does and he's just a good person, too."
Many believed that a final decision might come as early as this weekend, but with his parents unable to accompany him on the trip, Poole still has to travel home and go over all of his options with them. After that, he'll make his final decision.
"In a couple of days, I'll make my decision. I don't know when exactly but it'll be this week."