Willie Cauley-Stein's new Twitter name is nice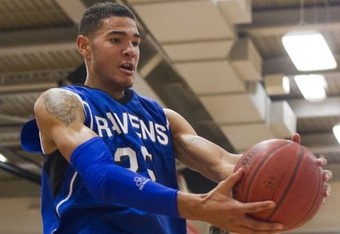 We follow every single word that Nerlens Noel, Archie Goodwin, and Alex Poythress say on Twitter, but the fourth member of UK's class of 2012 has flown under our social network radar. That is, until now.
Over the weekend, Willie Cauley-Stein, who I didn't even realize had a tweeting device until recently, changed his handle from @Imtoopotent35 to @WCS15timefor9.
new twitter name @WCS15timefor9 for all the BBN!! #wildcatfam

— ☆WillieCauleyStein☆ (@WCS15timefor9) April 23, 2012
I don't know that there has ever been an incoming freshman class with so much talk of winning a title. Last year's team was expected to do it, but we didn't hear much of it coming from the guys themselves. This group of Noel, Goodwin, Poythress, and Cauley-Stein is on a mission to repeat and they're not afraid to tell you about what they have their eyes set on.
It's time for 9, indeed.