Who's Watching Who? The Saturday Morning Edition
At recruiting events like those going on this weekend, coaches have to have their heads on a swivel. I personally imagine that Cal goes to the chiropractor immediately before and after AAU tournaments just to get an adjustment and ensure his lumbar is in line. Luckily, Cal's loyal sidekick Orlando Antigua has joined him and Kenny Payne  back in North Augusta for the Peach Jam. The three  triple-teamed their coverage all morning, watching Tyus Jones vs Stanley Johnson, Jahlil Okafor vs Cheick Dialio, Charles Matthews, and Malik Newman.
Of note especially was the Jones/Johnson matchup. Jones had 18 points and 11 assists in his team's loss, while Johnson continued to boost his reputation with 29 points and 10 rebounds. Dude is on fire.
The extra man on hand also allows Cal to goof off on the sidelines with Tom Izzo. What do you think has got them so jolly this morning?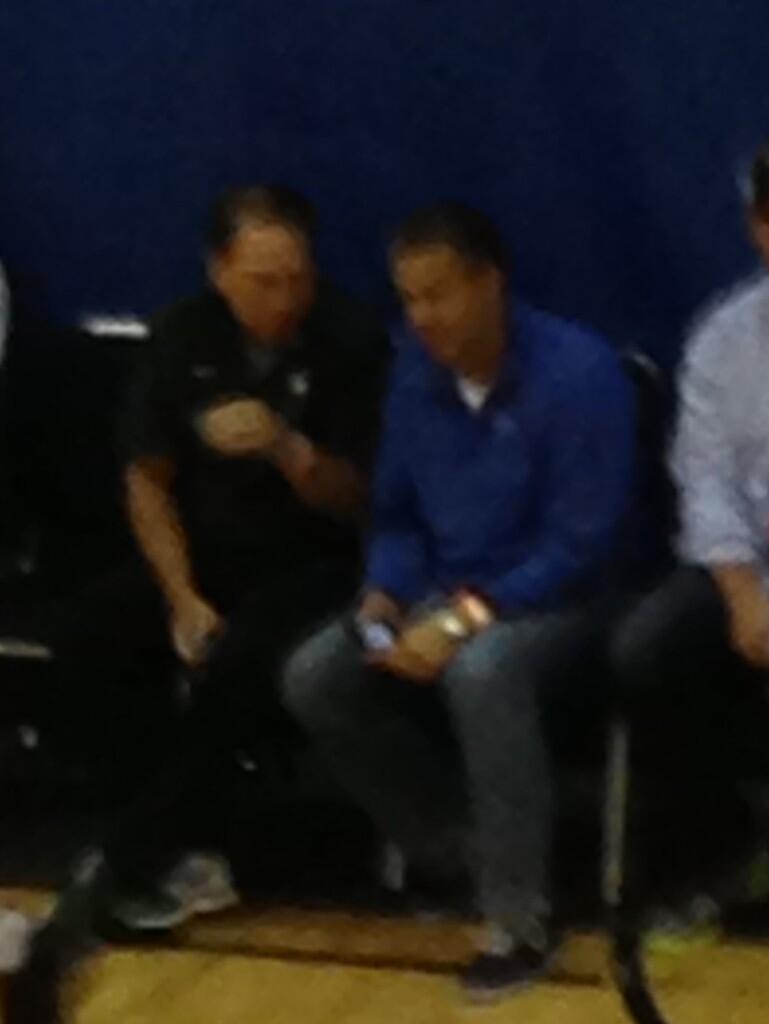 (h/t TJ Walker)
@KristenGeilKSR