Who Wants to Be a Blogger Round 2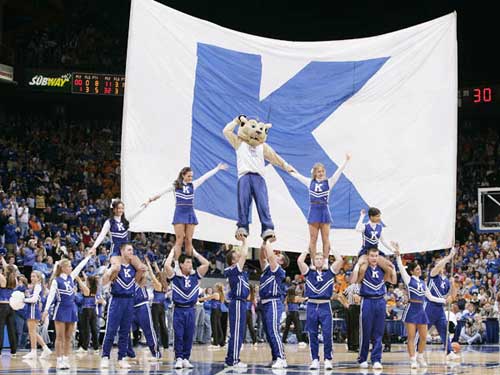 The server crashing and flooding issues made the Blogger contest take a couple of days back, but beginning tomorrow we will have Round 2, in which the topic is Favorite Regular Season Kentucky basketball game. The group has spent the past couple of days giving their thoughts on what game was the best, why they liked it and describing what happened. The contestants have gone a lot of different ways and it should be very interesting. Here are the groupings:
Matt on Wednesday
Kate Martin
Nicholas Grisanti
Jason Rosen
Beisner on Thursday
Will Lentz
Jonathan Fraysure
Christopher Johns
Tomlin on Friday
Garrett Sparks
Sye Hickey
Greg Turner
Hunter on Saturday
Patrick Barker
Cliff Briggs
Caleb Epley
Mosley on Sunday
Brian Reed
Jon Neimeyer
Jared Quillen
Those are the groups…one will be eliminated from each and then we go to ten. At that point, fan voting enters the process, so stay tuned….