When tournaments stop being cool and start getting gimmicky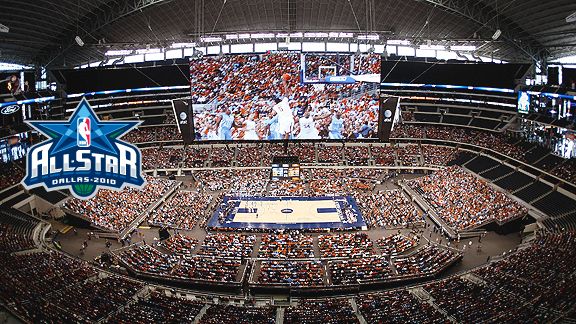 Over at SportsIllustrated.com, Seth Davis has a piece out about a potential Veterans Day Basketball Tournament for next season that would take place in Cowboys Stadium and have four games going on simultaneously, with tip times spaced 15 minutes apart. The tournament (a brainchild of Mark Hollis, the guy who came up with the Carrier Classic) will be designed to "simulate the madness that takes place during the first week of the NCAA tournament."
Hollis, who is also Michigan State's athletic director, said that plans for the tournament are being finalized and the teams, except for his Spartans, have yet to picked. I'm going to go ahead and assume that Kentucky, who plays Baylor in Cowboys Stadium in December 2013, will not be included. Which is fine, because the tournament sounds less like a revolutionary concept to me and more like a big ole headache.
Hollis came up with the idea while touring Cowboys Stadium for the unveiling of the 2014 Final Four logo. According to Davis, he wondered aloud whether they could fit four courts on the floor instead of just one, to which Rolando Blackman responded "You can never do that." That was all the prodding Hollis needed.
Four games under one roof, starting 15 minutes apart. Cool or a gimmick?