What We Learned this Week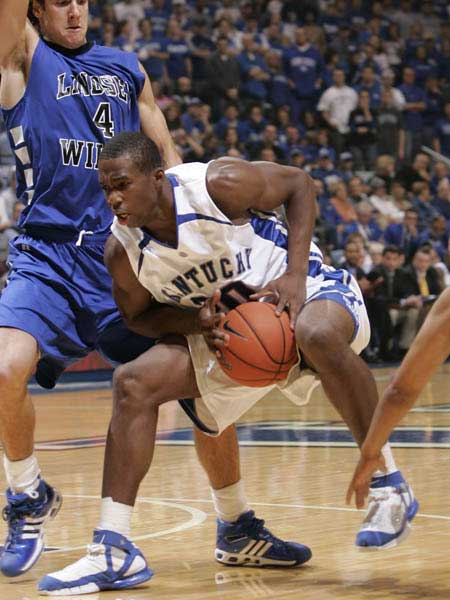 So the first full week that actually felt like summer has ended here in the Bluegrass and we are left on the verge of another week of labor and toil. But we should not forget what happened over the last seven days, so without further ado, Ten Takeaways from the Past Week:
(1): The Calipari/Memphis story wont end soon. ESPN's investigation of the Robert Dozier situation, with contributions coming from ALL of their top college basketball writers, suggests that following whatever roads can be utilized to investigate Calipari, will be the top priority for the big network this summer. With Dozier being investigated, I expect other potential stories to come out and the microscope that Cal has been under is likely to increase.
(2): Colin Cowherd still sucks. From the first day that he replaced my sportscasting hero Tony Kornheiser, I have had no interest in Cowherd. Colin has the trait that I dislike the most in sports, politics or any other type of broadcasting. He lacks information but nevertheless does not let it effect his confidence. Even though he knows very little about college basketball, he nevertheless felt confident to opine that Calipari was "slimy" and compared him to Michael Jackson (nice timely cultural reference there Colin….what, you couldnt say that Calipari's relationship with Memphis was more dysfunctional than Archie and Edith Bunker's?). I never listened to Colin before and I wont listen now…but my level of dislike has grown…he is reaching "Seth Davis before he did a live blog with us" type levels.
(3): Jodie wants to be in the NBA. That much has been established. Unlike players who have peaked into the draft in the manner of Tayshaun Prince and Patrick Patterson, but ultimately were more interested in staying, Meeks is in the Bogans/Randolph Morris mode, in which he wants a reason to stay in the Draft. That is a perfectly fine and reasonable view (more on that later) and I dont begrudge him at all. But what that means is that ultimately this will simply be a cold calculus…where will he be picked and is that good enough for him. We will find out this week.
(4): Jeremy Jarmon is going to be great on KSR. I for one cannot wait to read his writings here and follow his draft prospects and UK opinions. He is excited to get on board, and so are we.
(5): The Hangover is really funny. If you saw it this weekend (and judging by my text messages, everyone did), you know what I am talking about and if you didnt, head out asap. But dont send your parents…I sat next to a middle-aged couple who had the "we dont want to get up and leave, but we arent happy with all of this" look on their face. Send them to something wholesome….like maybe "Drag Me to Hell."
(6): Billy Clyde is nuts. Well we knew this months ago, but we know it more now. His lawsuit still remains to me the most fascinating moment of the past few weeks. I cannot wait to watch it play out. It reminds me of Greg Norman in 1996 at the Masters on Hole 12, when he was lining up for his tee shot and you just KNEW he was about to make a decision that would end the tournament for him and effectively finish his competitive playing career. You want to stop him, but you cant…so now you just sit back and watch the train wreck.
(7): Some on the football staff think that this could be their strongest recruiting year ever. A couple of people who I have spoken with say that the staff thinks they are "in earlier with better players than ever before." Music to the pigskin fans' ears I am sure.
(8): Landon Slone is headed to Morehead and he joins the "remember him"? roster of guys who played only a year or two at UK. Jason Lathrem is the President, Jody Thompson is VP, Oliver Simmons is Treasurer, Nate Knight is the Secretary and Rekalin Sims the Seargent at Arms. Landon, Buddy Halcell, Donald Williams and Antoine Walker's brother are the newest pledge class.
(9): I guess the news this week means there will be more Joe Bolognas left for the rest of us,, but it still is kind of depressing. Thankfully Tolly Ho is keeping its nose clean.
(10): I hope you saw the Ceremony in Normandy for the 65th Anniversary of D-Day. I must admit that every time I see a WWII veteran (most of which are now at least 85 years old) dressed in their military gear and US flags, it gets to me. And watching the men who landed on the Normandy Beach stand at attention and salute their President and sing the National Anthem….if that doesnt move you, I dont know what will.
It is gorgeous outside, so I will be back later…