Wendy's KSR Top Ten Tweets of the Day Summer's here and so is the perfect summer salad–Wendy's Strawberry Fields Chicken Salad. Made with hand-sliced strawberries and crisp Romaine chopped right in our kitchens. All topped with warm, freshly grilled chicken. It's only here for summer and it's only at Wendy's. At participating Wendy's for a limited time ___________________________________________________________________ You can be a part of Wendy's KSR Top Ten Tweets by using hashtags like #KSR #BBN or #KSRtopten. If we like what we see, it could be posted the next day. Now. On to the tweets:
#10 Mark Winslow
Clearly no one clued @JonRothstein on John Short's @KySportsRadio rank. #ksrtop10

— Mark Winslow (@WinstonUK) June 8, 2015

Matt needs to do a "caller pyramid" when he gets back so we all know where the regulars are at. Obviously John is at the top though.
#9 Jeanna Sammons
@KySportsRadio is this gonna be a collectors item someday? Asking for a friend. pic.twitter.com/dxvHAhpmKH

— Jeanna Sammons (@theredhead72) June 8, 2015

A trash collector's item.
#8 Arthur J. Davis II
I'm starting to feel like @KySportsRadio has @ShannonTheDude hide @ryanlemond when we have company. #BringRyanBack

— Arthur J. Davis II (@ArthurJDavis) June 8, 2015

Actually, there is a closet.
#7 Matthew Mahone
@MrsTylerKSR Haha! Rick is trying to Go Back to 2013 Since He Won't Be Back for the Foreseeable Future #KSR pic.twitter.com/U3IyFnurIu

— Matthew Mahone (@mmahone75) June 8, 2015

Do I see Crean in the passenger seat there?
#6 Kentucky FFA
#KyFFA is taking over @Rupp_Arena this week for our State Convention, locker room and all! https://t.co/olAShjVboX #KSRtopten

— Kentucky FFA (@KentuckyFFA) June 8, 2015
This picture will make me always regret not being a future farmer.
#5 Kentucky Josh
Jon Rothstein proved today that all you have to do to quiet Kentucky Joe (no relation) is to tell him he's spot on #takenotesmatt #KSRTop10

— Kentucky Josh (@joshnwhithayes) June 8, 2015

NO, JOSH. NO. It might get rid of him for a moment, but the long-term effects will not be good.
#4 Devin Booker
Expecting a tweet from @tulis3 today…

— Devin Booker (@DevinBook) June 8, 2015
What's today? https://t.co/UXcbwVtAlT

— Tyler Ulis (@tulis3) June 9, 2015

How could you forget best friends' day, Tyler? For shame.
#3 Jon Hood
If it's not a foul in a @UKCoachCalipari practice. It shouldn't ever be a foul. @PsteveBBN

— Jon Hood (@jonnylightning4) June 8, 2015

Rule number one.
#2 christopher williams
@DevinBook Better than in a van down by the river. #KSRTop10

— christopher williams (@Blue_Catalac) June 8, 2015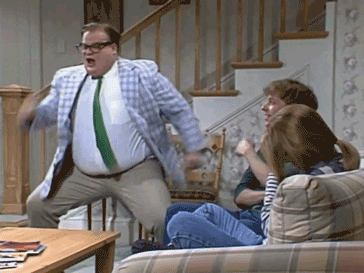 #1 Amanda Lemond
My poor baby! pic.twitter.com/Zsqz6c0xz1

— Amanda Lemond (@mandylemond) June 8, 2015

Get well soon, Ryan!
@Hessler_KSR