Watch Wall, Cousins, Davis and MKG scrimmage on NBA TV tonight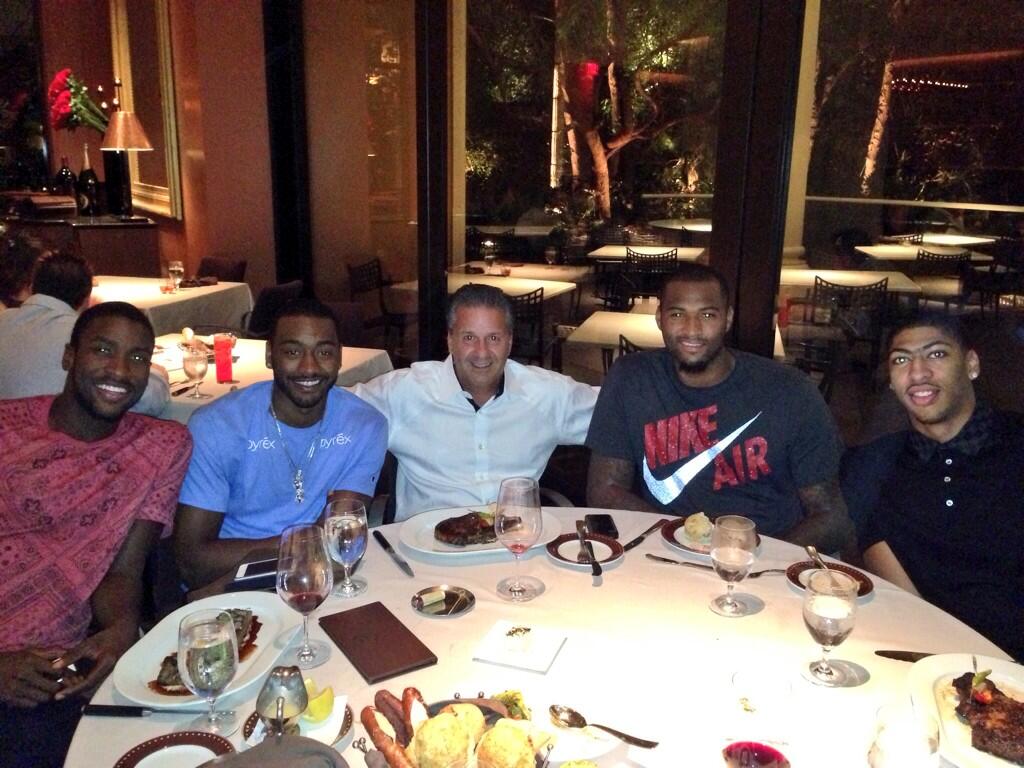 NBA TV will air the Team USA minicamp intrasquad scrimmage live from Las Vegas tonight at 9:00 p.m. ET. The rosters are as follows:
WHITE TEAM
24 Ryan Anderson
20 Mike Conley
25 Andre Drummond
33 Kenneth Faried
29 Paul George
27 Jrue Holiday
23 Kyrie Irving
35 Deandre Jordan
32 Michael Kidd-Gilchrist
21 Ty Lawson
39 Chandler Parsons
38 Tyler Zeller
BLUE TEAM
46 Harrison Barnes
36 DeMarcus Cousins
42 Anthony Davis
41 Demar DeRozan
37 Derrick Favors
31 Gordon Hayward
22 Damian Lillard
62 Greg Monroe
34 Klay Thompson
51 Dion Waiters
26 Kemba Walker
50 John Wall
Yup, that's right, John Wall throwing lobs to DeMarcus Cousins and Anthony Davis. It's what we've waited a lifetime like a year for.
Don't miss it.