"Watch The Fax" Day in Lexington and Seattle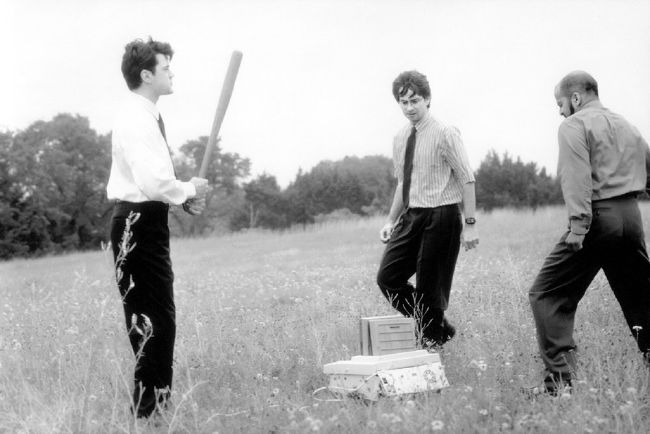 With each "You've Just Won A Trip To Cancun" fax that comes across in a Lexington (or Seattle) office somewhere today you can probably hear the collective groans of about 20 grown men. Just like the first go around with Terrence Jones, the only thing anyone can say they know today is their own educated guesses. Here's what we do know:
– When Terrence first picked up the UW hat, he was actually making a coin flip decision in his head and didn't really know where he wanted to play ball. This decision may have been swayed by our next known factor…
– Terrence has UW blood in his family, a friend on the team and even his high school coach still seems to like Terrence's future at UW better than at UK. His coach has said that he believes Terrence will sign with UW today but then backed that statement up with what seemed to be his own subjective feelings about how he viewed UW vs UK. It's not really known how Terrence feels, except that…
– He loves the thought of playing with Cal and, more specifically, his dribble drive motion offense. If a forward could be made for the DDM in a Petri dish, he would come out playing a lot like Terrence Jones. But…
– A close friend of Terrence's, Terrence Ross, has fully committed to playing at UW and Jones admitted at his press conference that he had a desire to play college ball with Ross since the 8th grade. UW's no slouch either, especially in next year's PAC-10, and we already discussed the local push that he's getting from west coast people wanting him to stay close to home and help UW out. So…
You can easily see why he is having such a tough decision. Whereas some kids find a good school close enough to home that themselves and all of their friends and family love, Terrence seems to have found a school all the way across the country that he would love to play for, his parents wouldn't mind him playing for,  but both he and his close friends and family aren't sure about the distance from home and where he "fits" best. There's academic concerns as well as concerns about breaking ties with those close to you, at least for a year, if not longer.
As much as he's merely deciding between two schools, he's also growing up a ton in what seems like a pretty short period of time. You have to remember that UK jumped on the scene late with Jones, when compared to others, and has made things way more complicated than he probably imagined when he decided to wait until late spring. After weighing all his options, whatever the decision is, we'll know for sure today. Make sure your fax machine is online and running coaches…