WATCH: Early footage of Hurricane Irma is devastating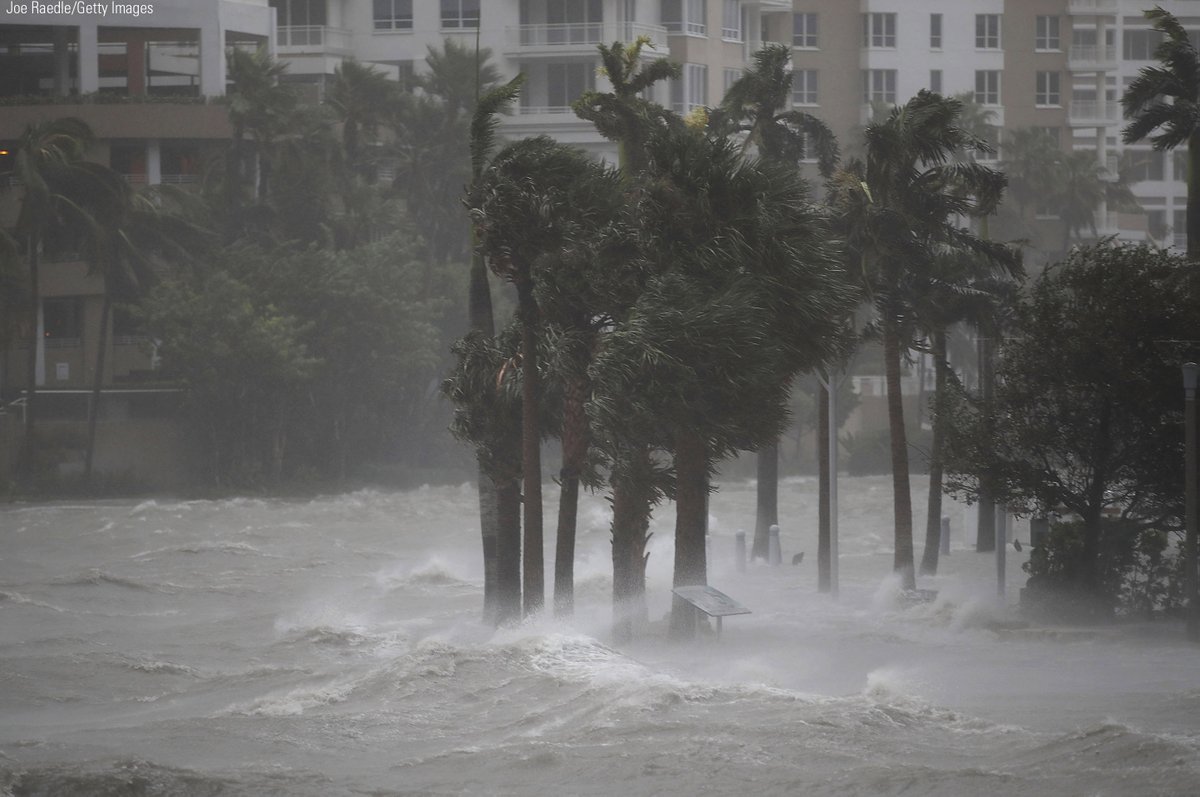 The city of Houston is still in full recovery mode from Hurricane Harvey, but Hurricane Irma is now hitting Florida in full throttle as we speak.
The early footage of the latest Hurricane's impact is devastating.
Check out some of the videos found on Twitter:
This is Miami right now. #HurricaneIrmapic.twitter.com/bhVqJ1bmCP

– Ryan Fournier (@RyanAFournier) September 10, 2017
Eyewall and Storm Surge !! #HurricaneIrma #KeyWest pic.twitter.com/jI9kItZWqJ

– Mike Theiss (@MikeTheiss) September 10, 2017
FRIGHTENING! Some of downtown Miami is already SURROUNDED BY WATER! #HurricaneIrma #HurrcaneIrma #Irma #Miami #Florida pic.twitter.com/tmjApKctnD

– Mariah Honey (@ButterflyHoney) September 10, 2017
Watch #HurricaneIrma uproot this tree at a home in Fort Lauderdale, Florida https://t.co/yfH2fdXnPg pic.twitter.com/seocrnbA18

– CNN Breaking News (@cnnbrk) September 10, 2017
#HurricaneIrma eerily pushed water away from bays and ports, but experts say the water rushes back as winds shift https://t.co/sTtajL60Wu pic.twitter.com/9LGzTFk51S

– CNN (@CNN) September 10, 2017
This is crazy! #Hurricane #Irma is whipping this #crane around like a toy in #Miami, #Florida! #HurricaneIrma pic.twitter.com/tTxpHPgI7A

– Wes Callison (@WesCallisonTNN) September 10, 2017
I'm hundreds of miles away from #HurricaneIrma but the water level in NC has already risen about 8 inches since this AM (from the winds).

— Caroline O. (@RVAwonk) September 10, 2017
For the first time in city history, a tropical storm warning was issued for Atlanta this morning. #HurricaneIrma pic.twitter.com/BaGeVY8fSW

— Everything Georgia (@GAFollowers) September 10, 2017
If you are anywhere in the southeast part of this country, please stay safe. Our thoughts and prayers are with all involved.
We'll keep you updated as the storm develops.